Movies directed by Steve Pink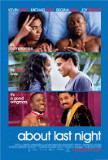 About Last Night
About Last Night, a remake of the 1986 Edward Zwick film which was in turn an adaptation of David Mamet's play, Sexual Perversity in Chicago, manages the difficult task of being faithful to the original while taking things in a new direction. The t...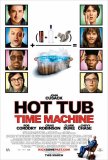 Hot Tub Time Machine
In the case of Hot Tub Time Machine, the title is arguably more inventive than the movie. An attempt to flavor The Hangover with a little Back to the Future, this film argues that what happens in the '80s stays in the '80s, but does so with middli...