Movies starring Eva Longoria Harsh Times
First and foremost, Harsh Times is a character study of a man whose psychotic dark side is rising up to dominate his personality. However, it's also a look at how war, because of its need to legitimatize killing and turn people into weapons, can r... Over Her Dead Body
To fashion an endearing romantic comedy, there are only a few simple rules to be followed: find two likeable leads whose chemistry sizzles, provide them with a simple framework that allows them to gradually fall for each other in such a way that th...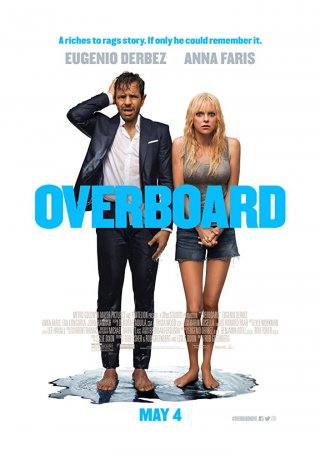 Overboard
I don't understand how certain films are selected for remakes. Take Overboard, for example. The original, a 1987 production starring Goldie Hawn and Kurt Russell and directed by Frank Marshall, was a mostly failed screwball comedy that worke... Sentinel, The
The Sentinel is a movie in which one's perception of the proceedings will be impacted by a familiarity (or lack thereof) with the TV series 24. For those for whom that number means little more than "two dozen," The Sentinel is a Michael Douglas mo...