Movies directed by Larry Charles Borat
Overwhelmingly positive word of mouth can be a double-edged sword for a filmmaker. Although effusive praise builds anticipation, it can also elevate expectations to levels that cannot possibly be met. This is why some viewers who see a movie after...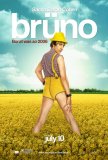 Bruno
Bruno allows Sacha Baron Cohen to bring another member of his rogues' gallery of misfits to the big screen. This is a worthy successor to Borat and employs the similar tactic of exploiting the stupidity, ignorance, and prejudice of Americans as a ...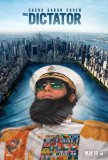 Dictator, The
One of the cleverest moments in Sacha Baron Cohen's The Dictator comes during the first five seconds: a memorial dedication to Kim Jong Il. It's all downhill from there. To be fair, the movie's relentlessly un-PC humor results in some hilarious seq...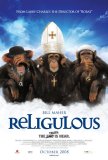 Religulous
Religulous is the much-anticipated collaboration between one of the guys responsible for Borat and Curb Your Enthusiasm (Larry Charles) and the Politically Incorrect stand-up comedian (Bill Maher). The problem with the movie, whose title compresse...