Movies directed by Ivan Reitman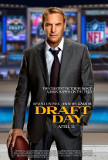 Draft Day
Draft Day is a sports movie that's almost entirely about the business of sports as opposed to what transpires on the field. This isn't the first film to make that claim - Jerry Maguire and Moneyball were more about the goings-on in the front offic... Father's Day
Fathers' Day simply has to be seen to be believed. It's beyond my comprehension how a motion picture with so much talent associated with it -- actors Robin Williams and Billy Crystal, super-producer Joel Silver, and director Ivan Reitman -- can be... Junior
The new Ivan Reitman/Arnold Schwarzenegger comedy is a one-joke affair, and it takes surprisingly little time for the potential humor in the situation to wear thin. As a result, the viewer is left with about ninety minutes of suffering through S... My Super Ex-Girlfriend
I once wrote that the only thing as necessary to a superhero movie as a nasty villain is a love interest. With My Super Ex-Girlfriend, director Ivan Reitman has shifted the focus away from the former and onto the latter. The twist here is that th...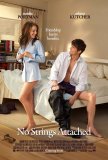 No Strings Attached
Romantic comedies are a little like junk food: they're not healthy or sophisticated but, when made right, there's something addictive about their tasty familiarity. Going in, you know what you're going to get. There are no surprises, nasty or other... Six Days, Seven Nights
The scenery is great, the actors are appealing, and the special effects are suitably low-key… all that's missing from Ivan Reitman's Six Days, Seven Nights is a plot with a moment's originality. This movie takes chunks from Romancing the Sto...