Movies starring Keith David Armageddon
Deep Impact has been buried. Godzilla's size didn't matter as much as TriStar hoped it would. Six Days, Seven Nights took about that long to come and go. Now it's time for Bruce Willis to kick asteroid. Recalling the amazing box-office assa... ATL
For every dozen-or-so teen-based dramas about white kids, there are maybe one or two similarly themed films about children of other races. So when one of the latter comes along that offers keenly observed characters involved in interesting situatio...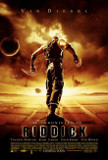 Chronicles of Riddick, The
With a title like The Chronicles of Riddick, one can assume that David Twohy's movie comes with lofty aspirations. Indeed, there are hints of a complex, involving story here. Unfortunately, too many of the nuances are drowned out by incessant, re...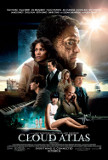 Cloud Atlas
Based on a perusal of reviews for Cloud Atlas, one might be convinced that the sprawling, ambitious, epic adaptation of David Mitchell's 2004 novel is either a masterpiece or an unmitigated disaster. The reality is somewhere in between. It's hard t...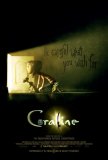 Coraline
Henry Selick has a particular sensibility and, when choosing material for his movies, he seeks stories that fit into the slightly twisted, quasi-fairy tale realm where he feels comfortable working. Thus, in the past, he has collaborated with Tim B... First Sunday
Based purely on the misleading trailers that herald First Sunday's arrival in theaters, one might be forgiven thinking this is another dumb comedy about individuals characterized by a shortage of brain cells. However, while the film occasionally f...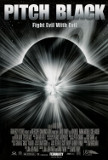 Pitch Black
It's Vin Diesel week! Suddenly, this largely unknown actor, whose only significant credits were a part in Saving Private Ryan and some voice work in The Iron Giant (as the title character), is a hot commodity with significant roles in two films op... Platoon
Since the end of the Vietnam War in the early 1970s, numerous motion pictures have attempted, with varying degrees of success, to capture one or more aspects of the most contentious American conflict of the 20th century. From this crop, three stand...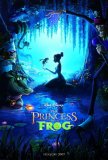 Princess and the Frog, The
When Disney mothballed traditional animation in 2004 following a series of disappointing box office underperformers, the blame was placed upon changing tastes - that viewers preferred the more eye-popping style of computer-generated images to the "... Requiem for a Dream
Every year, there seems to be one film that kicks you in the stomach and leaves your head reeling. In 1999, it was Tim Roth's profoundly disturbing, unforgettable The War Zone. This year, it's Darren Aronofsky's Requiem for a Dream, one of the mos...