Movies starring Amanda Peet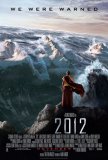 2012
If, as is believed in certain fringe circles, the world will come to an end in 2012, at least there will be no more movies like this one made. Perhaps the strangest thing about 2012 is that the bad parts of the film are among the most enjoyable, b... Ex, The
There's a prescription for making an effective dark comedy: the film must generate equal parts discomfort and laughter. The Ex offers plenty of the former but precious little of the latter. The movie is populated by dislikeable individuals doing ...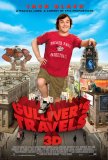 Gulliver's Travels
With the arrival of this "adaptation" of Gulliver's Travels, author Jonathan Swift must be spinning in his grave fast enough to make a top dizzy. If Swift was alive, no doubt he'd demand that his name be removed from the credits. Little of his sati...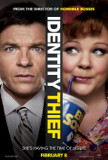 Identity Thief
A lot of movies released into theaters deserve the label of "bad." Only a few cross the line into "reprehensible." Say hello to Identity Thief. The big problem with this overlong, tedious would-be comedy has nothing to do with the quality (or lack ... Lot Like Love, A
Here's a pleasant little romantic comedy that doesn't try too hard and has the virtue of doing a few things differently. Not that it breaks new ground, but there is a little more substance to the story than boy-meets-girl/boy-loses-girl/boy-gets-gi... Martian Child
Martian Child wants to make us cry. It nearly made me gag. This is an exercise in shameless and inept emotional manipulation. The film doesn't try to hide what it's doing. If you don't cry, it hasn't worked. There's not a single genuine human e... Melinda, Melinda
Figuring out where Woody Allen's career began its downward spiral requires little more than a glance at his filmography: 1992, with Shadows and Fog. It may be coincidental that his ugly breakup with Mia Farrow occurred shortly thereafter, but Allen ... Saving Silverman
The dumb, raunchy comedy is not a new genre - in one form or another, it's far older than cinema. (What else would one call Chaucer's The Canterbury Tales?) However, as far as the modern incarnation is concerned, its genesis can be traced back to... Something's Gotta Give
I wanted to like this movie more than I actually did, because it addresses a couple of provocative issues head-on, without too much sugar coating. The first is the Hollywood tendency to devalue middle-age female actors, relegating them to supporti... Syriana
You may have to look long and hard to find a 2005 movie with as cynical an outlook on global politics as Syriana. Sadly, this is a situation when the cynicism is understandable. In addition to painting a bleak picture, Syriana makes no concessions...