Movies starring Toni Collette 8 1/2 Women
No one will ever mistake iconoclast director Peter Greenaway for a mainstream filmmaker. In tone, style, and themes, his movies contrast starkly with almost everything else available in the motion picture industry. Greenaway, whose films include ... About a Boy
Talk about an unenviable task... Universal Pictures has chosen About a Boy to be a sacrificial lamb, electing to open it on May 17, opposite Attack of the Clones. Maybe they're hoping that movie-goers disappointed by sell-outs at the latest Star ...
Boxtrolls, The
The Boxtrolls represents the best animated movie to reach theater screens since The Lego Movie exploded on the scene in February. A British-flavored, 3-D stop motion affair, The Boxtrolls channels more than a little Monty Python in telling its Tarz... Cosi
A curious thing happened to Cosi on its way to a United States release -- it got lost. Or at least temporarily misplaced. Miramax Films began showing trailers for this movie more than a year ago, but the opening date was repeatedly delayed until ... Emma
It's the romantic buried inside each of us that responds to movies like Emma. Sure, the film, like the Jane Austen novel upon which it is based, is laced with wit and sophistication. And, although it contains enough social commentary and char...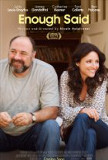 Enough Said
Enough Said is a maddeningly uneven dramatic comedy from writer/director Nicole Holofcener, whose previous efforts have shared the tone and a few of the themes with this one. The film's dramatic underpinning and the way it addresses impending empty... Evening
Evening, based on the 1998 bestseller by Susan Minot, is an example of a well-told familiar story. There are no surprises during the course of the film, which transpires across two time frames (1954 and 1998), but the strength of the screenplay an...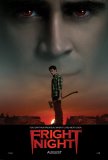 Fright Night
Tom Holland's 1985 Fright Night was as much a love letter to horror fans weaned on Creature Double Feature as a legitimate genre entry - an imperfect yet entertaining vampire yarn that combined shocks, gore, camp, and humor into a whole. Some 26 ye...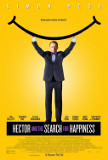 Hector and the Search for Happiness
Hector and the Search for Happiness is about what one might get taking a male-slanted version of Eat Pray Love and crossing it with The Secret Life of Walter Mitty then grafting on a Jerry Maguire-inspired moment at the end. As cynical as that migh...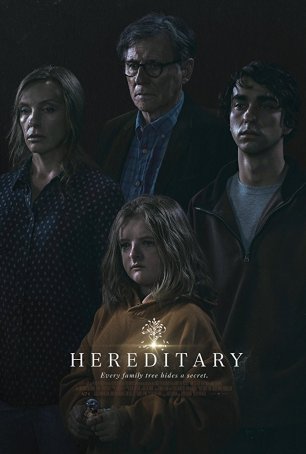 Hereditary
To the extent that slow-burn horror movies are about atmosphere, Hereditary has many of them beaten. Using the camerawork of Pawel Pogorzelski and the music of Colin Stetson to fashion the skeleton of a superbly moody background, first-time d...