Movies starring Anton Yelchin Along Came a Spider
Here's one important rule about film criticism and review writing: the harder you have to think to find something noteworthy or laudable about a motion picture, the less likely it is to get a recommendation. So, although there are some things to ... Alpha Dog
It goes without saying that it's dangerous for a lamb to spend time in the den of wolves, but when that lamb lingers longer than is necessary, the result is guaranteed. Alpha Dog, the 2006 Sundance Closing Night film whose resemblance to a real-lif... Charlie Bartlett
It's a given that most comedies centered around kids and high schools will involve, to one degree or another, the subject of popularity. For the average teenager, few things are more important than being liked. The ultimate high is being recognize... Fierce People
Fierce People starts out as a satire-tinged, jocular drama that undergoes a jarring shift in tone to the dark side. While the film successfully makes light of such subjects as drug addiction and coma victims during its first half, the event that o...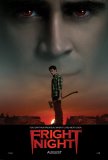 Fright Night
Tom Holland's 1985 Fright Night was as much a love letter to horror fans weaned on Creature Double Feature as a legitimate genre entry - an imperfect yet entertaining vampire yarn that combined shocks, gore, camp, and humor into a whole. Some 26 ye...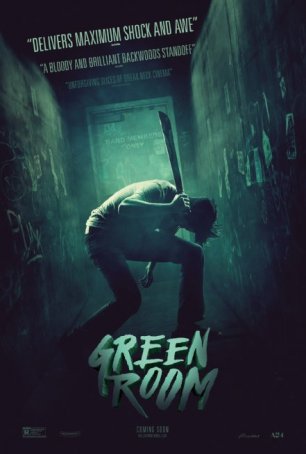 Green Room
Over the course of a long and distinguished career, actor Patrick Stewart has worked diligently to create a reputation as a serious professional - a man who approaches his craft with commitment and class. He is best known for two genre-specific roles...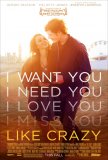 Like Crazy
Like Crazy is a love story, but not one of those pie in the sky/love conquers all romances. Instead, it's a little more down-to-earth. It eschews Hollywood formulas and seeks to turn a less rose-tinted lens upon the concerns of the protagonists. Al...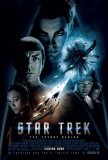 Star Trek
Spoiler Warning! This review contains spoiler elements, especially for those unfamiliar with the general premise. In a culture where seemingly everything is remade or re-booted, even Star Trek, the venerable science fiction TV show and movie se...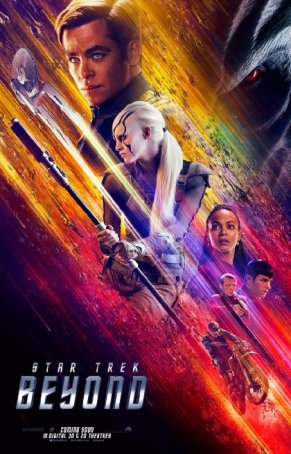 Star Trek Beyond
Note: This review contains minor spoilers, although nothing that can't be gleaned from watching the trailers. Star Trek Beyond is a Star Trek movie, although not an especially good one. Although that description might sound self-evident, the...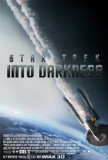 Star Trek Into Darkness
Spoiler Alert: This review contains spoilers. Not earthshattering plot revelations, but hints that might dampen the virgin's pristine viewing experience. Proceed with caution if this sort of thing concerns you. In moving to the future, J.J. Abra...