Movies starring Michael Wincott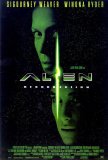 Alien Resurrection
If nothing else, Alien Resurrection emphasizes something that became apparent five years ago with Alien 3 -- the series hasn't only run out of steam, it's getting thin on new ideas. No one seems willing to take any chances with the franchise, ... Along Came a Spider
Here's one important rule about film criticism and review writing: the harder you have to think to find something noteworthy or laudable about a motion picture, the less likely it is to get a recommendation. So, although there are some things to ... Basquiat
Basquiat, the fictionalized biography of graffiti artist-turned-international sensation, Jean Michael Basquiat, is the latest in a long line of "suffering artist" motion pictures, following closely on the heels of last year's controversial Tota... Crow, The
The Crow is a gothic nightmare. With a view of Detroit that is every bit as bleak and dazzling as the urban panoramas presented in Batman and Blade Runner, this film makes it clear from the outset that wherever its flaws may lie, they will not be ... Dead Man
Dead Man, Jim Jarmusch's first feature since 1992's Night on Earth, is a quirky chronicle of one man's physical and spiritual search for a place of belonging. Jarmusch chose to make Dead Man a western because, according to him, the genre is "very ...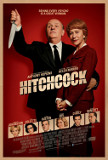 Hitchcock
Hitchcock could be construed as a misleading title for this motion picture. A better name might have been The Making of Psycho, although that might have led to confusion with a DVD supplemental feature. Director Sacha Gervasi's film looks at the li...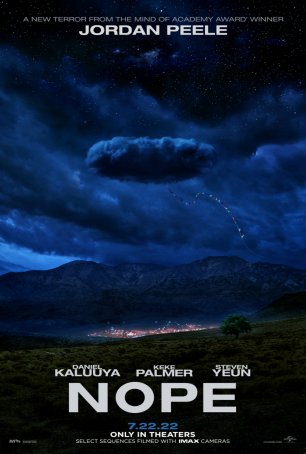 Nope
With only a previous pair of features on his resume, Jordan Peele has become one of the most interesting filmmakers working today. His directorial debut, Get Out, took the cinematic world by storm. The follow-up, Us, was less crisply written a... Strange Days
December 30, 1999: the penultimate day of the penultimate year of the century (the 20th century doesn't officially end until the close of 2000). In Los Angeles, the "biggest party of all time" is already underway. Crime is flowing as freely...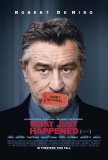 What Just Happened?
Barry Levinson's Wag the Dog was as pointed, funny, and intelligent a political satire as there has been in the last 15 years. Now, with Robert De Niro once again on board, Levinson has turned his camera toward his own backyard. What Just Happene...