Movies starring Monica Potter Along Came a Spider
Here's one important rule about film criticism and review writing: the harder you have to think to find something noteworthy or laudable about a motion picture, the less likely it is to get a recommendation. So, although there are some things to ...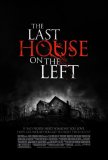 Last House on the Left, The
In a graphic example of how creatively bankrupt Hollywood has become, it's no longer good enough merely to remake older films - now the studios have begun to remake remakes. 1972's The Last House on the Left, the first feature effort of Wes Craven... Patch Adams
What is the difference between a bad melodrama and a good one? The key lies in the emotional response. If the viewer feels that he or she is being forced into reacting in a particular way because of "button pushing," the film makers have erred. ... Saw
Saw is for hard-gore horror aficionados only. To appreciate Saw in its full gory, you have to have a penchant for productions that bask in the traditions of the Grand Guignol. While most of the film relies more on psychological tension and terror...