Movies starring Cary Elwes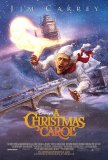 Christmas Carol, A
Review based on a 2-D (standard) screening. If I ever wanted to know what A Christmas Carol might look like as a high-end video game, I need search no farther than this motion picture, which takes the Dickens classic and converts it into somethi... Georgia Rule
The typical Garry Marshall film (Pretty Woman, Raising Helen) can be classified by a few words: contrived, insipid, and predictable. Georgia Rule, while not the worst work Marshall has done, is a limp misfire. There are moments during the course ... Glory
Glory is, without question, one of the best movies ever made about the American Civil War (a.k.a. "The War Between the States"). The reason isn't just the way in which Kevin Jarre's script illuminates a frequent oversight of history books, nor is ... Kiss the Girls
Every time audiences are presented with a reasonably well-made serial killer movie, they line up for it. Why? Human beings are irresistibly fascinated by the lurid, the horrifying, and the depraved, and what could be more attention-grabbing than ... Liar Liar
While watching Liar Liar, it occurred to me that the chief problem with this film is that it has a script. If Jim Carrey had been unleashed without such silly, incidental constraints as plot and dialogue, who knows where things might have gone? A...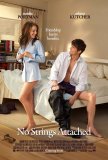 No Strings Attached
Romantic comedies are a little like junk food: they're not healthy or sophisticated but, when made right, there's something addictive about their tasty familiarity. Going in, you know what you're going to get. There are no surprises, nasty or other...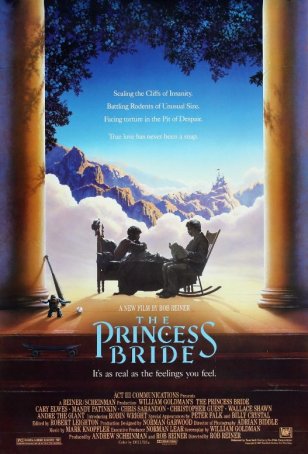 Princess Bride, The
"My name is Inigo Montoya. You killed my father. Prepare to die." When William Goldman wrote those words, he did not intend for them to become a fragment of '80s pop culture. When Mandy Patinkin spoke those words, he didn't expect his every i... Quest for Camelot, The
With new, high-profile animated features being produced by Twentieth Century Fox, Warner Brothers, and Dreamworks, movie-goers may have reason to be upbeat about the future of big- screen animation. The line of thinking goes something like this... Robin Hood: Men in Tights
Anyone remotely familiar with the Robin Hood legend knows the basic story behind this parody. Robin (Cary Elwes) is the dashing hero who, along with his band of Merry Men (which includes members Will Scarlet O'Hara and Achoo the Moor), roams Sherw... Saw
Saw is for hard-gore horror aficionados only. To appreciate Saw in its full gory, you have to have a penchant for productions that bask in the traditions of the Grand Guignol. While most of the film relies more on psychological tension and terror...