Movies starring Larenz Tate Crash
Ensemble features can be daunting, yet some filmmakers embrace the challenge, and their results reward an audience. A lot of characters are woven into the tapestry of Crash, the feature directing debut of TV veteran Paul Haggis. (Haggis was also O...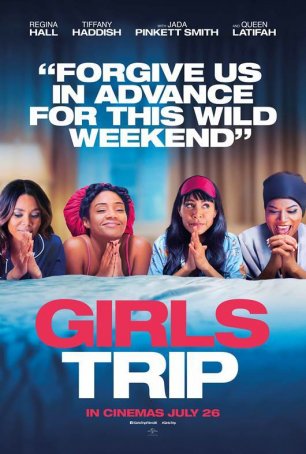 Girls Trip
Girls Trip is the fusion of a raunchy vacation comedy and a female-bonding melodrama. Unfortunately, the jokes stop being funny about 30 minutes before the end credits roll and the character-based elements are never better than overly familia... Menace II Society
As a child, Caine (Tyrin Turner) was raised in a "den of thieves", with a heroin-addicted mother and a gun-toting, drug-pushing father. At the age of five, Caine learns how to shoot a gun and witnesses his father kill someone in cold blood. B... Postman, The
There are two ways that you can look at Kevin Costner's The Postman (not to be confused with the former Oscar contender of the same name, starring Massimo Troisi). The first is that it's a muddled but occasionally-brilliant lampoon of epic motio... Ray
Taylor Hackford's Ray has a tremendous performance by Jamie Foxx and a soundtrack that is jammed with recordings by the late Ray Charles, but both work in service of a paint-by-numbers screenplay that runs too long and could have been developed in ...