Movies directed by Kevin Costner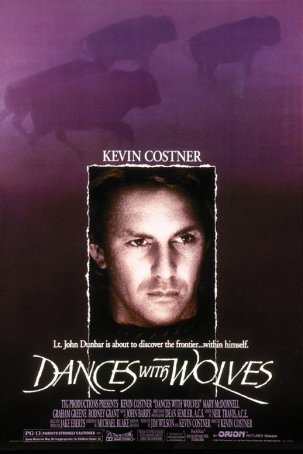 Dances with Wolves
There was a time when the western was one of Hollywood's most popular genres. Whether it was Gary Cooper standing tall in High Noon, Burt Lancaster and Kirk Douglas taking out the Clantons in Gunfight at the O.K. Corral, John Wayne fighting the Apa... Open Range
Whatever his faults as a filmmaker may be, Kevin Costner certainly understands the Western. Although Open Range is not on the same level as Dances with Wolves, it's a respectable effort that is only slightly marred by the unnecessarily protracted ... Postman, The
There are two ways that you can look at Kevin Costner's The Postman (not to be confused with the former Oscar contender of the same name, starring Massimo Troisi). The first is that it's a muddled but occasionally-brilliant lampoon of epic motio...