Movies directed by Roman Polanski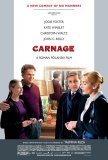 Carnage
Carnage is a French dark comedy made with an A-list cast and filmed in English. Adapted from the play God of Carnage by the play's scribe, Yasmina Reza, and director Roman Polanski, Carnage makes no attempt to "open up" the stage production. With t... Chinatown
Chinatown is unquestionably one of the best films to emerge from the 1970s, a period that has been called the "last great decade of American cinema" by more than one movie critic. The production, which went in front of the cameras without a final ...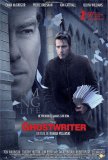 Ghost Writer, The
The Ghost Writer is a reminder that, regardless of his real-life problems, Roman Polanski can still craft compelling thrillers. This isn't Chinatown, but it doesn't need to be. Based on the novel The Ghost by Robert Harris, it's a fictional tale ... Ninth Gate, The
The Ninth Gate has two modes: tedious and moronic, with the two not being mutually exclusive. Then, one-hundred minutes into this seemingly interminable movie (which clocks in at about 2:10), things take a turn for the worse and The Ninth Gate spi... Oliver Twist
You know there's a problem when the most interesting character in a film called Oliver Twist is a supporting woman named Nancy. Technically sound and surprisingly faithful to its source material, Roman Polanski's version of Oliver Twist comes acro... Pianist, The
To lump The Pianist in with all of the other Holocaust stories brought to the screen does a great disservice to this powerful, compelling motion picture. Crafted without a whiff of melodrama, this motion picture takes a steady, unflinching look at...