Movies starring Faye Dunaway Bonnie and Clyde
In America, we love our gangsters. Even today, nothing captures our attention like a good real-life crime story. The O.J. Simpson saga dominated the news for over a year, and O.J. has none of the allure ascribed to some of the "greats." More Amer... Chinatown
Chinatown is unquestionably one of the best films to emerge from the 1970s, a period that has been called the "last great decade of American cinema" by more than one movie critic. The production, which went in front of the cameras without a final ... Network
In motion pictures, there are essentially three types of satire: a fatuous, silly kind that emphasizes jokes to the exclusion of all else; a lightly comic approach that gently pokes fun at issues while developing a plot and characters; and a vicio...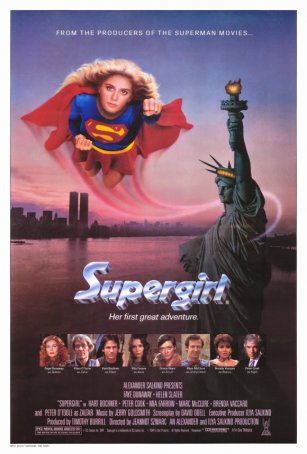 Supergirl
Supergirl holds the distinction of being the worst movie made during the Salkind Era of Superman (which began with 1978's Superman and ended with 1987's Superman IV: The Quest for Peace, although by then the Salkinds had sold the rights to Gol...