Movies starring William Holden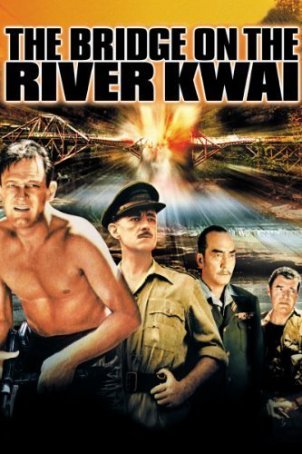 Bridge on the River Kwai, The
Although it's certainly a matter for argument, many cineastes consider David Lean to be one of the ten best directors of lavish epics. Although several of Lean's most accomplished movies were made while he was based in the U.K., they nevertheless ... Casino Royale
The only James Bond story for which Albert Broccoli never obtained the rights is Casino Royale. Those are held by Charles Feldman, who, following the success of Dr. No, From Russia with Love, and Goldfinger, decided that he wanted to make his ... Network
In motion pictures, there are essentially three types of satire: a fatuous, silly kind that emphasizes jokes to the exclusion of all else; a lightly comic approach that gently pokes fun at issues while developing a plot and characters; and a vicio... Sabrina
In the 1940s and '50s, star power drove movies. Staples of cinema like plot, character, and photography were often of secondary importance to who topped the marquee. Well-known actors could draw large crowds to a bad movie, while obscure name...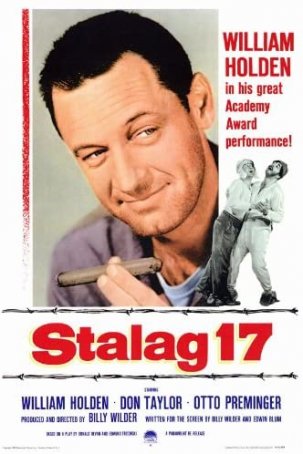 Stalag 17
There was a time when it was considered "daring" or "risky" to make a comedy-tinged war movie. In the early 1950s, with the scabs from World War II still in evidence and the United States enmeshed in Korea, war didn't seem to be a lighthearte... Sunset Blvd.
1950 was a very good year for movies that took a look behind the showbiz scene. Both Sunset Blvd. (films) and All About Eve (theater) collected their share of Oscar nominations, with Eve beating out Sunset in the key Best Picture category. Howeve... Wild Bunch, The
Violence comes in many shapes, sizes, and forms. Twenty-six years ago, when Sam Peckinpah's The Wild Bunch was first released, it caused a stir because of its gritty, uncompromising style. The deaths in this film are neither sterile nor heroic. W...