Movies directed by Billy Wilder Apartment, The
What is it they say about real estate? Location, location, location. That's certainly the case with the flat of C. C. Baxter (Jack Lemmon) in Billy Wilder's The Apartment. Viewed by many as one of the best comedies to come out of the 1960s (it wa...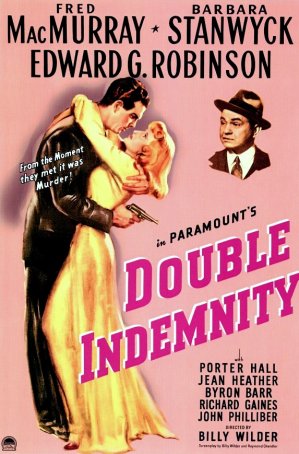 Double Idemnity
Spoilers! (Not sure if such a warning is needed – the movie is 75 years old.)In concert with 1941's The Maltese Falcon, Double Indemnity was at the forefront of a stylistic innovation that would become known as "film noir." Directors J...
Lost Weekend, The
Billy Wilder, one of the titans of cinema during the 1940s and 1950s, won his first Best Director Oscar for 1945's The Lost Weekend (he would go on to win another for 1960's The Apartment). Over a span of 21 years beginning in 1940 and concluding ... Sabrina
In the 1940s and '50s, star power drove movies. Staples of cinema like plot, character, and photography were often of secondary importance to who topped the marquee. Well-known actors could draw large crowds to a bad movie, while obscure name... Sunset Blvd.
1950 was a very good year for movies that took a look behind the showbiz scene. Both Sunset Blvd. (films) and All About Eve (theater) collected their share of Oscar nominations, with Eve beating out Sunset in the key Best Picture category. Howeve...