Movies starring Alec Guinness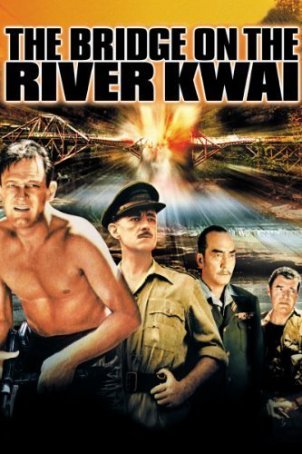 Bridge on the River Kwai, The
Although it's certainly a matter for argument, many cineastes consider David Lean to be one of the ten best directors of lavish epics. Although several of Lean's most accomplished movies were made while he was based in the U.K., they nevertheless ... Lawrence of Arabia
The historical epic has been a staple of the motion picture industry since the silent era. Over the years, it has evolved to mesh with the times and meet audiences' expectations. Viewers in the 1910s got D.W. Griffith's racist Birth of a Nation, ... Mute Witness
It's not often that a slasher/thriller is released by a recognized distributor of art-house fare (in this case, Sony Pictures Classics), but that's the case with Mute Witness. Of course, it's somewhat unfair to pigeon-hole this movie by using the ... Scrooge
When it comes to favorite Christmas tales on the screen, there are probably two. There's no confusion about the first, because there is only one It's a Wonderful Life. In fact, Frank Capra's classic is so expertly wrought that no one has even att... Scrooge
With all apologies to It's a Wonderful Life and Miracle on 34th Street, Charles Dickens' A Christmas Carol is probably the best-loved, most often retold Christmas story of them all. There's something in its message of spiritual rebirth an...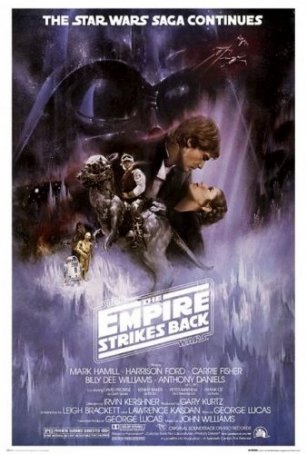 Star Wars Episode V: The Empire Strikes Back
Indulge me for a moment as I time travel back to 1980. Historically, it was a signficant year -- the Iran hostage crisis raged, Ronald Reagan won the Presidential election, and the United States boycotted the Moscow Summer Olympics in response... Star Wars Episode VI: Return of the Jedi
There's an old saying that states something about leaving the best for last. George Lucas certainly didn't follow that adage when crafting the original Star Wars trilogy. Return of the Jedi, the final installment of the series, is easily the ... Star Wars IV: A New Hope
When one examines the roster of the tens of thousands of motion pictures produced since the late 1800s, not many stand out as trailblazers. One of the few inarguable members of that select cadre is George Lucas' soaring 1977 space opera, Star ...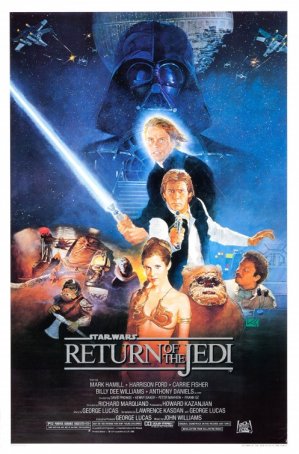 Star Wars: Return of the Jedi
For many years (16 in particular), Return of the Jedi was considered the weakest of the Star Wars films. Then, in 1999, along came The Phantom Menace to displace it in the minds of many. Left unrealized as the prequels began their theatrical tour is ...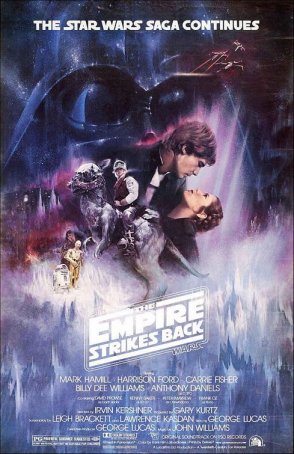 Star Wars: The Empire Strikes Back
For three years, we waited. As bits of news filtered through the Hollywood grapevine into the trade papers and Starlog, we gobbled them up. Still, by early 1980, not much was known about Star Wars 2 (officially retitled The Empire Strikes Back by the...