Movies starring Thomas Kretschmann Blade II
Those regarding Blade II as a travelogue will not be planning their next vacation to Prague, where the bulk of the motion picture takes place. (Economic considerations caused it to be filmed there.) The Eastern European city is portrayed as a shad... King Kong
Spoiler Alert: This review assumes that the reader is familiar with the story of King Kong, including the ending. If you're not, and don't want to be spoiled, it's best to stop reading after the fourth paragraph and return once you have seen the ... Next
Next represents Nicolas Cage's second superhero movie in the space of two months. However, where Ghost Rider was based on a comic book, Next takes its inspiration from a Philip K. Dick story. The result is not unlike what we have come to expect o... Pianist, The
To lump The Pianist in with all of the other Holocaust stories brought to the screen does a great disservice to this powerful, compelling motion picture. Crafted without a whiff of melodrama, this motion picture takes a steady, unflinching look at... Stalingrad
It's so easy -- too easy, in fact -- for a war movie to turn into a celebration of blood, death, and mayhem. Exploitation of wars and their dehumanizing affects has become a staple of American action films (First Blood, Missing in Action). Occasi...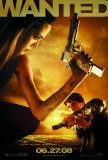 Wanted
Wanted provides the jolt of adrenaline one expects from solid summer entertainment. It exists solely to keep the heart pounding as it shifts from one gear to the next, decelerating only when exposition demands a reduction in pace. The movie marri...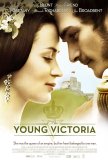 Young Victoria, The
The Young Victoria, which was selected as the closing film of the 2009 Toronto Film Festival (a position that often attracts mediocrity), isn't so much poorly made as it is uninspired. It's hard to determine whether the root cause is that the earl...