Movies directed by Oliver Hirschbiegel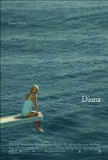 Diana
Sixteen years after her death, Princess Diana is still capable of generating interest, which is probably the only reason why this dull, pointless movie was greenlighted. A scattershot treatment of the paparazzi darling's life during her post-Charle... Downfall
Downfall is the third major filmed account of Hitler's final ten days, following in the distant wake of 1973's Hitler: The Last Ten Days and 1981's The Bunker. A superior production to both of the earlier movies, Downfall is a windfall for anyone w...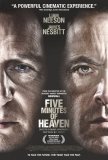 Five Minutes of Heaven
Five Minutes of Heaven is about consequences - the unintended consequences of an action that can have repercussions years or decades after an event. This material, which forms the mother lode of Five Minutes of Heaven's substance, is powerful and c... Invasion, The
Based on the evidence at hand, it's impossible to say whether director Oliver Hirschbiegel's (Downfall) original cut of The Invasion would have been any good. What can be said is that the mismatched blending of Hirschbiegel's low-key horror and th...