Movies starring Naveen Andrews Bride and Prejudice
At first, the marriage between classical British literature and Bollywood musical would seem doomed to failure. But this particular match, arranged by Gurinder Chadha, finds a surprisingly rich field of common ground. Bride and Prejudice is bright, ...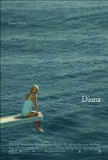 Diana
Sixteen years after her death, Princess Diana is still capable of generating interest, which is probably the only reason why this dull, pointless movie was greenlighted. A scattershot treatment of the paparazzi darling's life during her post-Charle... Grindhouse
The term "grindhouse" refers to a specific type of '60s and '70s exploitation film: the sex-and-gore soaked fare that played in run-down urban cinemas and drive-in theaters. With their consistently poor production values and often horrifically bad ...