Movies starring James Nesbitt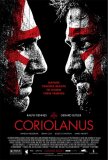 Coriolanus
Perhaps the biggest surprise with Coriolanus is the non-involvement of Kenneth Branagh who, for the better part of the last 20 years, has been engaged in seemingly every screen adaptation of a Shakespeare play (an exaggeration, but still...). At th...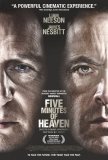 Five Minutes of Heaven
Five Minutes of Heaven is about consequences - the unintended consequences of an action that can have repercussions years or decades after an event. This material, which forms the mother lode of Five Minutes of Heaven's substance, is powerful and c... Go Now
Few screen romances are as touching, as tragic, and as life affirming as the one shared by Nick (Robert Carlyle) and Karen (Juliet Aubrey) in director Michael Winterbottom's Go Now. While the film is ultimately about the effects of multiple sc... Millions
If David Lynch and David Mamet can do it, why not Danny Boyle? I'm talking about hard-R directors suddenly producing a film that is suitable for family viewing. Lynch and Mamet both went G several years ago (Lynch with The Straight Story and Mamet wi... Waking Ned Devine
Ned Devine is dead. The news that he was holding a lottery ticket worth over 6.8 million pounds was too much for old Ned's heart. Now, the tiny Irish village of Tullymore has a decision to make: do they bury Ned's ticket along with him or do the... Welcome to Sarajevo
Considering the wealth of material provided by the recent tragedy in Bosnia, it's surprising that Michael Winterbottom's Welcome to Sarajevo is the first major Western motion picture to take place in the war-torn country. It's possible to argue th...