Movies starring Brian Cox Adaptation
A few years ago, a screenwriter named Charlie Kaufman was given the job of adapting Susan Orlean's non-fiction book, "The Orchid Thief," into a motion picture script. Although Kaufman found the principal character of the book, John Laroche, to hav... Bourne Identity, The
In all likelihood, Robert Ludlum fans will not be pleased by this adaptation of one of the spy master's best-received novels. That's because The Bourne Identity uses the premise, a few character names, and some isolated incidents from the novel, t... Bourne Supremacy, The
The Bourne Supremacy is a serviceable thriller - no more, no less. This may come as a disappointment to those anticipating something on the same level as the surprise hit 2002 movie, The Bourne Identity. Sadly, the cinematic second installment of...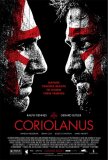 Coriolanus
Perhaps the biggest surprise with Coriolanus is the non-involvement of Kenneth Branagh who, for the better part of the last 20 years, has been engaged in seemingly every screen adaptation of a Shakespeare play (an exaggeration, but still...). At th... For Love of the Game
For Love of the Game, Kevin Costner's third baseball related movie, is appropriately named. Unlike the romantic comedy Bull Durham and the allegorical Field of Dreams, For Love of the Game requires a basic understanding of and affinity for basebal... Kiss the Girls
Every time audiences are presented with a reasonably well-made serial killer movie, they line up for it. Why? Human beings are irresistibly fascinated by the lurid, the horrifying, and the depraved, and what could be more attention-grabbing than ... Match Point
In my review of Woody Allen's previous misfire, Melinda and Melinda, I wrote the following: "Lately, Allen's films have sunk into a state of heightened mediocrity - sporadically entertaining, but often disappointing, at least for those clinging to ... Minus Man, The
Hampton Fancher's The Minus Man is a methodical, chilling excursion into the mind of a serial killer. And, like Henry: Portrait of a Serial Killer, it seeks to explore, not to exploit. Those on a quest for complete understanding won't find it her...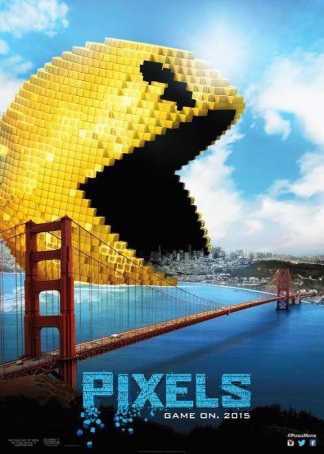 Pixels
The Adam Sandler slide continues. Sandler, once a box office giant whose stock has plummeted in recent years, no longer seems capable of making a watchable movie. His latest, Pixels, an homage to the early 1980s video game craze, offers an appeal to ...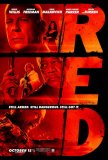 Red
Not to be confused with the early-'90s Kieslowski film of the same name. Definitely not. Sometimes, casting makes a difference. Under the stewardship of the same director with the same screenplay, Red might be an enjoyable-but-forgettable late...