Movies starring Brian Cox Red Eye
Red Eye belongs to the genre in which a director attempts to sustain a heightened level of suspense for long enough that the audience will not notice how incredibly stupid the screenplay is. Alfred Hitchcock was a master at this - although some of... Ring, The
To describe The Ring, two adjectives leap to mind: spooky and lame. The former refers to the tone and atmosphere, which are about as good as it gets for a ghost story. The latter refers to the storyline, which is about as poorly constructed as c...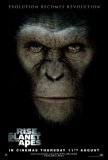 Rise of the Planet of the Apes
Rise of the Planet of the Apes represents Fox's attempt to reinvigorate a dormant franchise. The new movie is technically a prequel to the 1968 Planet of the Apes; however, it ignores the various sequels and spin-offs (including a TV series) that d... Rob Roy
Ultimately, it's of minor import how much of Rob Roy is based upon historical fact and how much has been embellished by the pen of screenwriter Alan Sharp. As a hero of 18th century Scotland, Robert Roy MacGregor is known to have walked through th... Rookie, The
It's very easy to wax poetic about the sport of baseball, and I'm not just talking "Mighty Casey has struck out." Baseball may not be the most popular sport in North America, but it has a history and mythology like no other. The giants of past er... Running with Scissors
Running with Scissors is not a pleasant movie. The problem isn't that it's a downer, although it is, but that it's a tiresome trek into familiar territory populated by one-dimensional stereotypes. Perhaps calculating that more is better, Running ... Rushmore
Rushmore is one of those films that's so inconsequential that its memory threatens to fade away before the end credits have finished rolling. The movie, co-written and directed by Bottle Rocket's Wes Anderson, is meant to be an offbeat comedy/dram...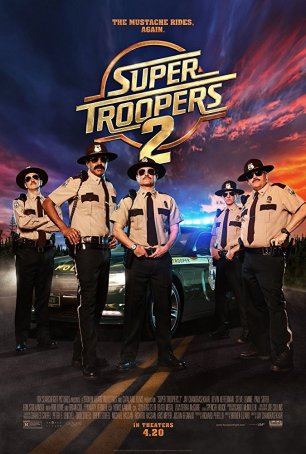 Super Troopers 2
17 years in the making…was it worth the wait? I suppose that depends what the wait was for. Super Troopers 2, the crowdfunded sequel to 2001's Super Troopers, appears to have been designed predominantly for those who contributed to its bud... Troy
The line between epic spectacle and overblown bore is often as unclear as it is easily crossed. So it's no surprise that Wolfgang Petersen's Troy navigates that demarcation like a drunk driver on a twisty two-lane highway. There are times when T... Water Horse, The
Consider it Free Willy with the Loch Ness Monster. It's that kind of family-friendly movie - one that focuses on the friendship between a lonely boy and an animal. In this case, the animal happens to grow up to become Nessie. The story is clever...