Movies starring Joseph Cross Flags of Our Fathers
Flags of Our Fathers is Clint Eastwood's homage to the honored dead of World War II as well as a meditation upon how an icon is formed. Based on the book by James Bradley and Ron Powers, the movie centers around the Battle of Iwo Jima, one of the ...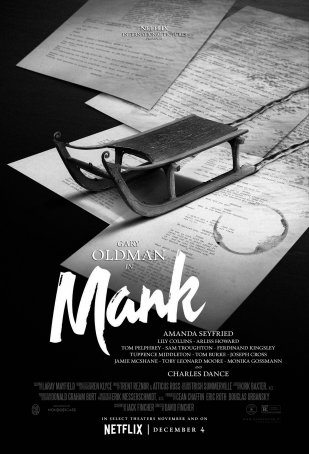 Mank
Mank is David Fincher's exploration of the trials and tribulations surrounding the writing of Citizen Kane as seen through the eyes of screenwriter Herman Mankiewicz (Gary Oldman). Filmed in glorious black-and-white with copious postproducti... Running with Scissors
Running with Scissors is not a pleasant movie. The problem isn't that it's a downer, although it is, but that it's a tiresome trek into familiar territory populated by one-dimensional stereotypes. Perhaps calculating that more is better, Running ... Untraceable
Untraceable engenders a reaction that is one part fascination, one part disappointment, and two parts frustration. The film, which has the ingredients for a thoughtful, tense thriller throws away a compelling first half so it can descend into silli...