Movies starring Rachel Griffiths Cosi
A curious thing happened to Cosi on its way to a United States release -- it got lost. Or at least temporarily misplaced. Miramax Films began showing trailers for this movie more than a year ago, but the opening date was repeatedly delayed until ... Hilary and Jackie
The story of celebrated cellist Jacqueline du Pré is too good not to have been made into a movie. However, the most gratifying thing about director Anand Tucker's Hilary and Jackie is that it not only does it tell the tale, but does it so a uniqu... Jude
One hallmark of great cinema is that, even when the story is tragic, a viewer can leave the theater both reflective and satisfied. Jude, Michael Winterbottom's ambitious, big-screen adaptation of Thomas Hardy's heartbreaking classic, Jude the ... Muriel's Wedding
The previews for Muriel's Wedding liken this latest Australian import to two of its predecessors, Strictly Ballroom and The Adventures of Priscilla, Queen of the Desert. These are inaccurate, not to mention misleading, comparisons. Those expe... My Best Friend's Wedding
My Best Friend's Wedding is the estrogen alternative to the vast quantity of testosterone being pumped out by the other major June releases: Con Air, Speed 2, Batman and Robin, and Face/Off. As the summer's centerpiece romantic comedy, My Best ...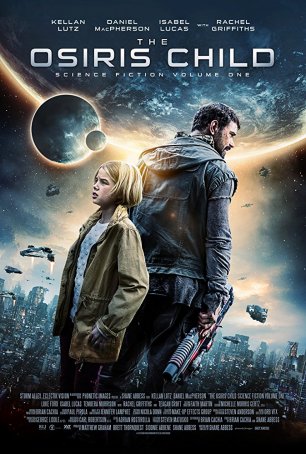 Osiris Child, The
The full title of this movie is the wordy and confusing Science Fiction Volume 1: The Osiris Child. (Is that intended to mean that the series is called "Science Fiction"?) The "Volume 1" should have given me a clue not to expect a compl... Rookie, The
It's very easy to wax poetic about the sport of baseball, and I'm not just talking "Mighty Casey has struck out." Baseball may not be the most popular sport in North America, but it has a history and mythology like no other. The giants of past er...