Movies starring Joan Allen Bourne Supremacy, The
The Bourne Supremacy is a serviceable thriller - no more, no less. This may come as a disappointment to those anticipating something on the same level as the surprise hit 2002 movie, The Bourne Identity. Sadly, the cinematic second installment of... Bourne Ultimatum, The
If nothing else, The Bourne Ultimatum represents the best of 2007's inordinately high number of so-called "threequels." Hopefully, that's not damning with faint praise. The Bourne Ultimatum, the third in the movie trilogy loosely based on Robert...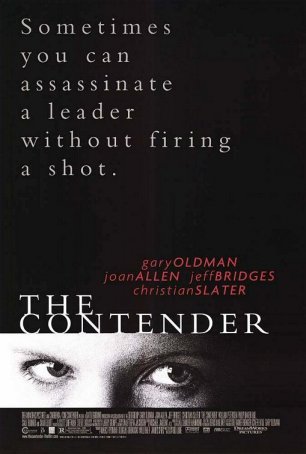 Contender, The
For his sophomore effort, filmmaker Rod Lurie turned his attention to the Oval Office. The Contender, a low-key political thriller that relies primarily on character interaction to develop tension, is a close cousin to Lurie's debut cinematic ...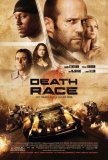 Death Race
Whether by coincidence or design, the three week period from August 20 through September 10 has been dominated over the last five years by Jason Statham. In 2004, there was Cellular. In 2005, there was Transporter 2. The 2006 entry was Crank, fo... Ethan Frome
When we first meet Ethan Frome (Liam Neeson), he is a broken man hobbling around town. The new preacher takes an interest in him and soon learns the tragic tale of Frome's life. Years ago, as a younger and more hale man, Ethan married Zeena (Joan... Face/Off
Face/Off, the third English-language feature from acclaimed Hong Kong director John Woo, isn't the best movie of the summer, but it certainly features some of the best action. Woo, who is known and appreciated for his unique stylistic approach to ... Ice Storm, The
Perceptive is the best single word I can come up with to describe The Ice Storm, Ang Lee's near-masterpiece that deconstructs the American family. For, although the film is provocative, entertaining, and impeccably crafted, its greatest streng... Mad Love
Mad Love is a flawed movie that can't decide whether it wants to be a drama about mental illness, a tale of teen romance and rebellion, or a road picture. It's not that these three are necessarily mutually exclusive, but Mad Love's agenda makes th... Nixon
It's always a tricky proposition to make a motion picture based on recent history -- and the more public the episode, the more difficult it is for the film maker to balance drama with accuracy. This is especially true when that film maker is Olive... Notebook, The
I have not read Nicholas Sparks' The Notebook, but I have heard good word-of-mouth about the novel. Sadly, the elements that made the book special did not survive the transition to the screen. The Notebook, as adapted by Nick Cassavetes from a sc...