Movies starring Kevin Dunn Chaplin
Chaplin is Sir Richard Attenborough's account of the life and times of film great Charlie Chaplin. The story picks up in 1894, when Charlie is five, and lasts until 1972, five years before his death in 1977. Along the way, Attenborough gives us g... Godzilla
Godzilla is the ultimate culmination of the "who cares about plot" summer movie. A loose remake of the 1954 "classic" Japanese monster movie, Godzilla, King of the Monsters (which is itself pretty thin in the story department), Roland Emmerich... Mad Love
Mad Love is a flawed movie that can't decide whether it wants to be a drama about mental illness, a tale of teen romance and rebellion, or a road picture. It's not that these three are necessarily mutually exclusive, but Mad Love's agenda makes th... Stir of Echoes
Stir of Echoes belongs to one of the oldest genres of horror films: the ghost story. And, unlike a multitude of subpar entries that have borne this appellation over the years, it's mostly effective. Like all good ghost stories, it understands tha...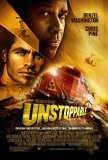 Unstoppable
Unstoppable, a 95-minute thrill ride from director Tony Scott, delivers the right level of adrenaline. Unfortunately, the sheer exhilaration is dampened somewhat by an overreliance upon action/thriller stock situations and characters. When the pr...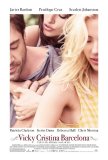 Vicky Cristina Barcelona
There was hope in 2005 that Woody Allen had re-discovered his groove with the release of Match Point. Since then, however, he has slipped back into the sinkhole of mediocrity that kept him from greatness throughout most of the '90s and '00s. Unfo...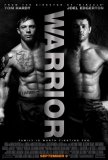 Warrior
I don't know much about Mixed Martial Arts except that it appears to be an extreme form of regulated fighting, with combatants using a variety of tactics to bring their opponent to heel. In Warrior, Gavin O'Connor's surprisingly elegiac drama about...