Movies starring Kelly Preston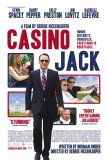 Casino Jack
Casino Jack (originally called Bagman), George Hickenlooper's dramatization of the rise and fall of lobbyist Jack Abramoff, can be succinctly summarized this way: the straightforward narrative provides a platform for a powerhouse performance by Kev... Cat in the Hat, The
There is an almost overpowering desire to write this review in the style of Dr. Seuss, but I will resist it - primarily because the end product is more Mike Myers and overblown production design than it is the clever text of one of the most beloved... Citizen Ruth
The average movie about the abortion debate tends to be preachy, melodramatic, and unbearably solemn. So, it comes as something of a shock that the latest venture to the front line of the pro-life/pro-choice battle is actually a comedy. Director/... Death Sentence
Death Sentence is Death Wish for the 2000s. However, in place of the slow-burn intensity of Charles Bronson, we have the guilt-riddled stylings of Kevin Bacon. It's easy enough to guess at what director James Wan was trying for with Death Sentenc... For Love of the Game
For Love of the Game, Kevin Costner's third baseball related movie, is appropriately named. Unlike the romantic comedy Bull Durham and the allegorical Field of Dreams, For Love of the Game requires a basic understanding of and affinity for basebal...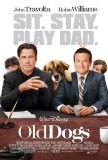 Old Dogs
Here's a primer for how to endure Old Dogs if an unfortunate series of circumstances should place you where seeing it is unavoidable. Arrive late and leave early. In between, visit the concession stand as frequently as possible and stand in the lo... Sky High
Initially, Sky High looked like it was going to be one of the summer's throw-away movies - a family comedy with suspicious similarities to last year's The Incredibles. Imagine my surprise when I discovered that not only is Sky High too good to be ...