Movies starring Kurtwood Smith Broken Arrow
By another name, Broken Arrow is Speed gone nuclear. Yet, despite all the explosions, violence, special effects, and other choreographed excesses, this film doesn't have quite the same impact. It's fun, to be sure, and the wild ride doesn't let u...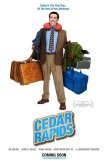 Cedar Rapids
Cedar Rapids is a quirky comedy that crossbreeds two common cinematic staples: the mismatched buddy movie and the fish-out-of-water scenario. With elements culled from the mainstream smash The Hangover and the indie cult favorite Napoleon Dynamite,... Citizen Ruth
The average movie about the abortion debate tends to be preachy, melodramatic, and unbearably solemn. So, it comes as something of a shock that the latest venture to the front line of the pro-life/pro-choice battle is actually a comedy. Director/...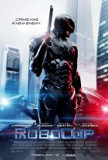 Robocop
Robocop was among the biggest surprises of 1987 - a sci-fi action film with a silly title that turned out to be a biting satire of big business practices. A tribute to the perspicacity and skill of director Paul Verhoeven, Robocop is capable of sa...