Movies starring Robert Carlyle 28 Weeks Later
Another week, another disappointing summer sequel. So it goes… In actuality, the screenplay for 28 Weeks Later isn't all that bad. Sure, it's repetitious and much of it has been regurgitated from 2003's 28 Days Later, but it contains some in... Beach, The
Let me start with a disclosure: I have not read the Alex Garland novel upon which The Beach is based, so I'm not in a position to discuss firsthand whether or not it butchers its source text (according to some reports, it does). The film represen... Eragon
The creative and financial successes of two franchises - Harry Potter and The Lord of the Rings - have changed the way in which fantasy is viewed by movie-goers. Once a genre pigeonholed as fit only for Dungeons & Dragons nerds, fantasy has gone m... Full Monty, The
The Full Monty is the third recent dramatic comedy to emerge from the United Kingdom to illustrate the effects of unemployment on the individual and the family. Like Brassed Off! and The Van, The Full Monty combines humor with light drama to e... Go Now
Few screen romances are as touching, as tragic, and as life affirming as the one shared by Nick (Robert Carlyle) and Karen (Juliet Aubrey) in director Michael Winterbottom's Go Now. While the film is ultimately about the effects of multiple sc... Priest
The Catholic community's outcry against Priest has already begun, and it will doubtlessly become more intense before it abates. One of the most disturbing elements of any organized protest of this sort is that most of those involved will not have ... Riff-Raff
Stevie (Robert Carlyle) is an ex-con from Scotland struggling to start anew. In an attempt to change his life, he takes a construction job in North London where he meets an assortment of others who, in one way or another, are just like him. H...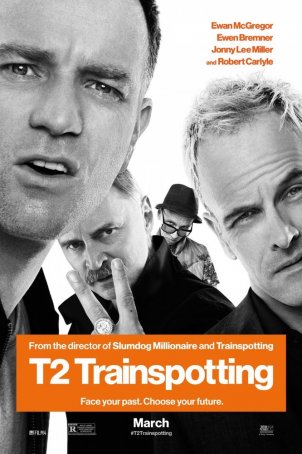 T2 Trainspotting
It's impossible to catch lightning in a bottle twice, yet that's what director Danny Boyle is trying to do with his belated sequel to Trainspotting. More an extended epilogue to the cult 1996 movie than a stand-alone story, T2 (the title is... Trainspotting
Next to Independence Day, Trainspotting may be the most hyped motion picture of the summer. Miramax Films, the distributor that saturated the market with ads for The Crying Game in 1992- 93 and Pulp Fiction in '94, has struck again. Trainspotti...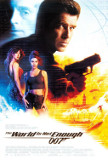 World Is Not Enough, The
Ten years ago, when the second and final Timothy Dalton Bond movie, Licence to Kill, tanked at the box office, it looked like the venerable secret agent had finally run out of gas, driven into the ground by the likes of The Terminator and Rambo. A...