Movies starring Mark Addy Full Monty, The
The Full Monty is the third recent dramatic comedy to emerge from the United Kingdom to illustrate the effects of unemployment on the individual and the family. Like Brassed Off! and The Van, The Full Monty combines humor with light drama to e...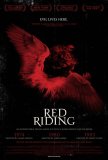 Red Riding: 1983
Red Riding: 1983 brings the Red Riding trilogy to a close and, if the five-hour saga doesn't precisely conclude with a proverbial "bang," neither does it go out with a whimper. The third movie represents the middle ground between the promising-but...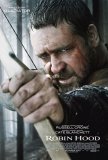 Robin Hood
The tale of Robin Hood is one of several dozen Hollywood staples that experiences re-makes or re-interpretations on a regular basis by the motion picture industry. If nothing else, that's a testimony to the legend's enduring popularity. The most ...