Movies starring Catherine Mccormack 28 Weeks Later
Another week, another disappointing summer sequel. So it goes… In actuality, the screenplay for 28 Weeks Later isn't all that bad. Sure, it's repetitious and much of it has been regurgitated from 2003's 28 Days Later, but it contains some in... Braveheart
The crown jewel of 1995's summer blockbusters appears to have arrived early. It's hard to imagine any motion picture released between now and August matching Mel Gibson's Braveheart for spectacle. With its clashing armies, heartstopping action, a... Dangerous Beauty
Dangerous Beauty is a lavish historical melodrama that has enough suds, sex, and flashes of flesh to appeal to soap opera-lovers and enough substance to attract those of a more intellectual bent. However, while the movie does more than pay lip...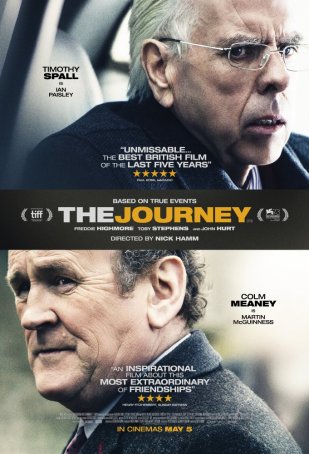 Journey, The
Films based on historical events come in all shades and colors. On one end of the spectrum are those like Gettysburg, with a meticulous attention to detail and adherence to the written record. Then there are movies like The Journey, which use... Renaissance
Renaissance is the latest in a growing range of screen titles with a graphic novel sensibility. Coming in the wake of Sin City, Renaissance treads through similar territory, but with a striking difference: director Christian Volckman uses rotoscop... Sound of Thunder, A
A Sound of Thunder takes a thought-provoking science fiction short story by Ray Bradbury and turns it into a noisy, messy Hollywood action/adventure extravaganza. This approach isn't unique or inherently bad (it worked, for example, with Blade Run...