Movies starring Jonny Lee Miller Aeon Flux
I'll never understand why studios sometimes choose to withhold films from critics. The lack of advance screenings of Aeon Flux establishes an expectation that the film is likely to be tough to sit through. It's the studio's way of throwing in th...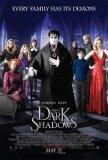 Dark Shadows
Dark Shadows is a mess, and it's unclear whether its bizarre recipe of comedy, campy horror, and gothic melodrama will satisfy anyone, regardless of their familiarity with the source material. By attempting to be too faithful to Dan Curtis' cult TV...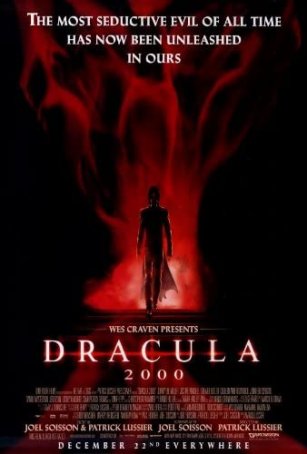 Dracula 2000
Of all the indignities to have been visited upon Dracula during the past century (including being the "inspiration" for a cereal and a Sesame Street character, and being lampooned by Mel Brooks), none is more unsettling than what has happened... Hackers
The film industry has discovered computers, and the resulting tide of movies about users -- and abusers -- seems impossible to stem. From Disclosure to Virtuosity to The Net, cyberspace is becoming a hot commodity. The latest picture to cash in o... Mansfield Park
Mansfield Park has always been viewed as Jane Austen's most confounding novel. Scholars are divided over its literary merit, and many Austen-philes prefer to ignore its existence altogether, seeing it as a kind of "black sheep" in the author's cat... Melinda, Melinda
Figuring out where Woody Allen's career began its downward spiral requires little more than a glance at his filmography: 1992, with Shadows and Fog. It may be coincidental that his ugly breakup with Mia Farrow occurred shortly thereafter, but Allen ... Mindhunters
What should a viewer expect from a movie that has lain in limbo for more than two years while at least three aborted release dates passed it by? Pretty much what Mindhunters delivers. The only outstanding question is why Dimension decided to dump t...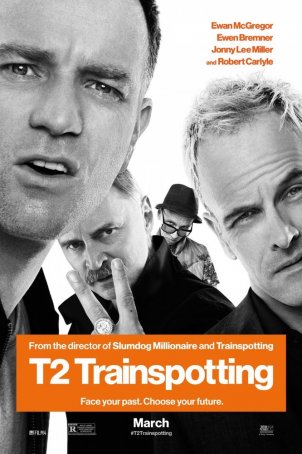 T2 Trainspotting
It's impossible to catch lightning in a bottle twice, yet that's what director Danny Boyle is trying to do with his belated sequel to Trainspotting. More an extended epilogue to the cult 1996 movie than a stand-alone story, T2 (the title is... Trainspotting
Next to Independence Day, Trainspotting may be the most hyped motion picture of the summer. Miramax Films, the distributor that saturated the market with ads for The Crying Game in 1992- 93 and Pulp Fiction in '94, has struck again. Trainspotti...