Movies starring Ian Mckellan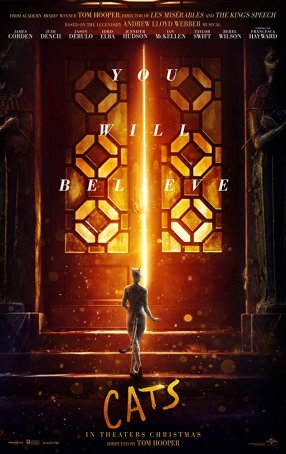 Cats
For 2019's Big Holiday Musical Extravaganza, Hollywood has gone all the way back to 1981 to choose the source material. The concept of making a motion picture version of Andrew Lloyd Webber's immensely successful stage play, Cats, has both... Da Vinci Code, The
Perhaps a better title for The Da Vinci Code might be Much Ado about Nothing. When you boil away the hype and hysteria, all that remains is a pedestrian murder mystery that isn't sufficiently challenging or scandalous to raise anyone's hackles. I... Flushed Away
In the past few years, CGI animated films have fallen into a depressing rut. The objective has become getting a product out the door rather than taking the time and effort to produce something memorable. The result has been a generic, formulaic m... Golden Compass, The
The Golden Compass, the long awaited cinematic adaptation of Philip Pullman's well-respected novel, is an adequate but not inspired translation of the source material. Writer/director Chris Weitz (one of the American Pie guys) brings a style that i...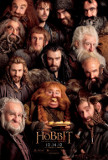 Hobbit, The: An Unexpected Journey
In 2001, only a few months after the fall of the World Trade Center, Peter Jackson swept us away to Middle Earth with The Fellowship of the Ring. It was a wondrous three-hour achievement: the first major attempt at serious, big budget epic fantasy....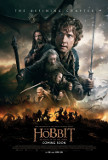 Hobbit, The: The Battle of the Five Armies
In 2005, genre fans were able to celebrate the day when the entire six-film Star Wars saga was available for public consumption. Nine and one-half years later, the same can be said of Peter Jackson's Middle Earth epic. As George Lucas learned, th...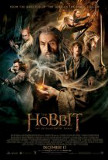 Hobbit, The: The Desolation of Smaug
Special effects have always played an important role in Peter Jackson's adaptations of J.R.R. Tolkien's books but, with The Desolation of Smaug, the middle chapter of The Hobbit movie trilogy, they take center stage. This isn't necessarily a positi... Richard III
Richard III - it's Shakespeare that has nothing to do with Kenneth Branagh. Actually, at first glance, this film doesn't appear to have anything to do with the Bard's play, either. Opening in a 1930's England war room with a tank crashing through...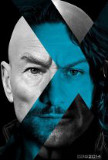 X-Men: Days of Future Past
X-Men: Days of Future Past doesn't feel like a superhero movie, at least not in a traditional sense. There are action scenes but many are suffused with a sense of futility. Battles turn into massacres with the "good guys" on the wrong side of the c... X2
The problem with X2 is essentially the same one that plagued X-Men: too many characters, resulting in too little screen time for each one. X2 may be the most ambitious superhero motion picture to date, but it doesn't work quite as well as Spider-...