Movies directed by Bryan Singer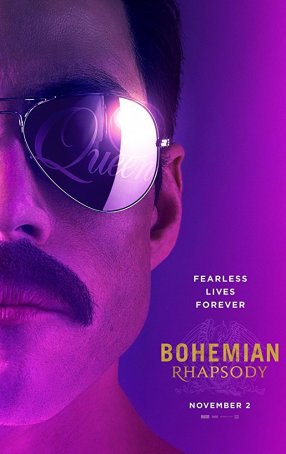 Bohemian Rhapsody
The most compelling thing about Queen has always been the music. The story behind the band, like the stories behind many bands, is a combination of the banal, the tragic, and the clichéd. For this "based on a true story" movie, the filmma...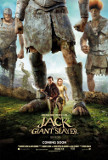 Jack the Giant Slayer
Jack the Giant Slayer is an enjoyable fantasy/adventure whose magic is partially undermined by marginal 3-D. Once again, the ugliest aspects of this format rear their heads: dim and fuzzy images, lackluster colors, and poor definition. Everything i... Superman Returns
At the end of Superman II, the producers promised "Coming Soon: Superman III." It has taken 26 years for that promise to be fulfilled. To be sure, there were movies in the 1980s called Superman III and Superman IV, but those were bad jokes masquera... Usual Suspects, The
The "usual suspects" are five men: Dean Keaton (Gabriel Byrne), an ex-cop-turned-crook who's known for his steely demeanor and nerves of iron; Michael McManus (Stephen Baldwin), a psycho entry man; Todd Hockney (Kevin Pollak), a hardware specialis...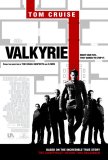 Valkyrie
Going into this film, I wondered whether the filmmakers would succeed at generating tension out of an event whose outcome is so well-known. Even those with only a rudimentary knowledge of history are aware that Hitler did not die as the result of ... X-Men
For Marvel Enterprises, the arrival of X-Men on the big screen represents the culmination of efforts that stretch back more than 20 years. For that long, Marvel has been trying to get one of their properties - Spiderman, The Fantastic Four, X-Men,...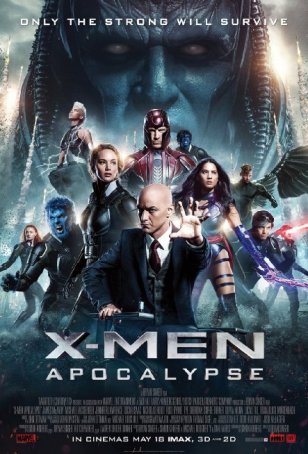 X-Men: Apocalypse
If there's an obstacle to the potential box office success of X-Men: Apocalypse, it's the growing sense of superhero movie fatigue. Counting Deadpool, this is the fourth superhero movie to reach screens in the last three-plus months. With...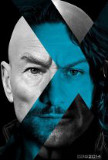 X-Men: Days of Future Past
X-Men: Days of Future Past doesn't feel like a superhero movie, at least not in a traditional sense. There are action scenes but many are suffused with a sense of futility. Battles turn into massacres with the "good guys" on the wrong side of the c... X2
The problem with X2 is essentially the same one that plagued X-Men: too many characters, resulting in too little screen time for each one. X2 may be the most ambitious superhero motion picture to date, but it doesn't work quite as well as Spider-...