Movies starring Brandon Routh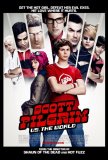 Scott Pilgrim vs. the World
It does not follow that a parody has to be funny but, in the case of Scott Pilgrim vs. the World, the humor is there. A clever send-up of comic book and video games (circa 1990), this movie illustrates that writer/director Edgar Wright can rise to... Superman Returns
At the end of Superman II, the producers promised "Coming Soon: Superman III." It has taken 26 years for that promise to be fulfilled. To be sure, there were movies in the 1980s called Superman III and Superman IV, but those were bad jokes masquera...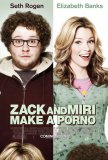 Zack and Miri Make a Porno
An interesting synergy exists between Judd Apatow and Kevin Smith. With films like Clerks, Mallrats, and Chasing Amy, Smith opened a door that, about 10 years later, Apatow walked through. Now, with Zack and Miri Make a Porno, Smith has fully and ...