Movies starring Bob Hoskins Brazil
Terry Gilliam's Brazil is one of those films whose enduring reputation is based at least in part on events surrounding its stormy distribution history. Taken at face value, Brazil is a stinging, Strangelovian satire of the power of the bureaucracy...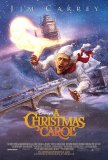 Christmas Carol, A
Review based on a 2-D (standard) screening. If I ever wanted to know what A Christmas Carol might look like as a high-end video game, I need search no farther than this motion picture, which takes the Dickens classic and converts it into somethi... Doomsday
Take Mad Max, add elements of Escape from New York and I am Legend, insert a kick-ass heroine to rival Sigourney Weaver or Linda Hamilton, and employ strobe-like editing for the action sequences, and you have a fair approximation of Doomsday. Deri...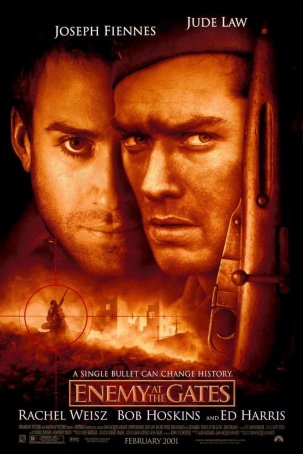 Enemy at the Gates
Stalingrad, 1942-43. It was the bloodiest single battle in the known history of war, with more than one million perishing of wounds, disease, and the bitter cold of winter. Like Napoleon a century earlier, Hitler came to Stalingrad with the ai... Hollywoodland
The question of whether actor George Reeves committed suicide or was murdered will go down in history as one of Hollywood's great unsolved mysteries. Allen Coulter's Hollywoodland, a fictionalized account (it uses both apocryphal stories and confi...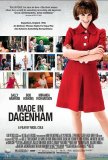 Made in Dagenham
Made in Dagenham is a fact-based "social conscience film," meaning that it explores an historical struggle against a societal ill. In this case, it's gender inequality - unequal pay for equal work. By chronicling one of the key events that led to t... Michael
Undeterred by the universally hostile reaction to her previous holiday picture, Mixed Nuts, director Nora Ephron (Sleepless in Seattle) is back at it again this year with Michael, the second angel-comes-to-Earth feature of the month. While this ma... Mona Lisa
Serene. Beautiful. Untouchable. All of those words can be used to describe the subject of Leonardo Da Vinci's best-known painting, "The Mona Lisa." And, while almost everyone knows what she looks like, no one knows her story. Her life is a bla... Mrs. Henderson Presents
For all those who think movies don't have enough naked female flesh, welcome to Mrs. Henderson Presents. It would have been interesting to witness the MPAA's deliberations about this film. There's some violence, but not much. There's no sex or sex-... Nixon
It's always a tricky proposition to make a motion picture based on recent history -- and the more public the episode, the more difficult it is for the film maker to balance drama with accuracy. This is especially true when that film maker is Olive...