Movies starring Andie Macdowell End of Violence, The
Wim Wenders' The End of Violence offers the same type of experience one could expect from sitting through a David Lynch film with a reasonably-coherent narrative (unlike, for example, Lost Highway). Arguably Wenders' most disjointed film to date, ...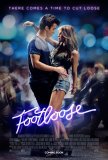 Footloose
When the characters in Footloose are dancing and the music is blaring, the film comes alive. It has energy and personality. Would that the same could be said about the dramatic scenes, which are hamstrung by a combination of mediocre acting and atr... Four Weddings and a Funeral
The simplest and most honest expression of praise that I can offer Mike Newell's latest movie is that it represents two hours of solid movie magic. Four Weddings and a Funeral possesses the rare ability to make an audience laugh (and laugh hard) a... Groundhog Day
The date is February 2 and the place is Punxsutawney, Pennsylvania. Pittsburgh weatherman Phil Connors (Bill Murray), on hand to cover the Groundhog Day ceremony, is having one of the most unpleasant experiences of his life. It's one of th...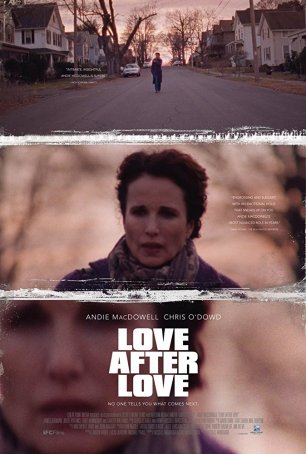 Love After Love
Over the years, movies have given us countless meditations on death and mourning, many of them hopelessly artificial and cloying. When something like Love after Love comes along with its unsparing look at this process, the result can be uncomf...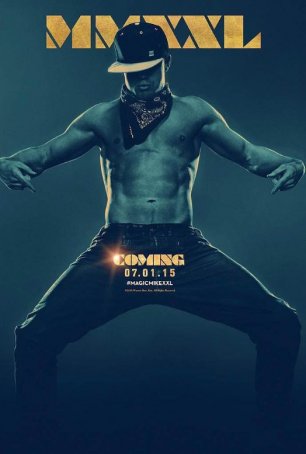 Magic Mike XXL
It's easy to understand why the original Magic Mike was a success: the not-too-cheesy, not-too-serious story of a male stripper featured plenty of beefcake, high-energy dance sequences, standout performances from Channing Tatum and a manic Matthe... Michael
Undeterred by the universally hostile reaction to her previous holiday picture, Mixed Nuts, director Nora Ephron (Sleepless in Seattle) is back at it again this year with Michael, the second angel-comes-to-Earth feature of the month. While this ma...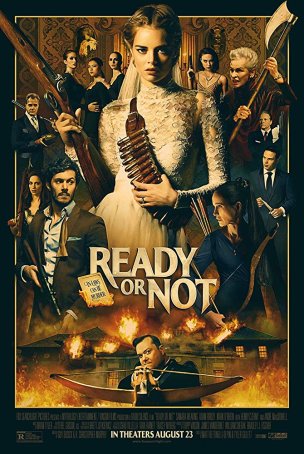 Ready or Not
Ready or Not can be described as the fusion of dark comedy with the Grand Guignol. Unafraid to venture into cinematic taboo territory for its shocks and laughs, the movie doesn't have many sacred cows. It's the kind of thing we might have ... Short Cuts
Helicopters thunder through the air over Los Angeles, raining malathion on the city in an attempt to end the dreaded Medfly invasion. Below, in each house and apartment, an individual drama is being played out. As in any human settlement at...