Magic Mike XXL (United States, 2015)
June 30, 2015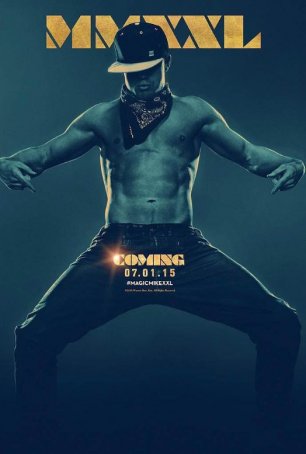 It's easy to understand why the original Magic Mike was a success: the not-too-cheesy, not-too-serious story of a male stripper featured plenty of beefcake, high-energy dance sequences, standout performances from Channing Tatum and a manic Matthew McCounaughey, and a satisfying ending. Sadly, the film's box office success made this superfluous sequel mandatory. The problem faced by the filmmakers is obvious - Magic Mike was self-contained, made with no expectation of a second chapter - and they prove unable to surmount it. Too many elements that made the first film an enjoyable experience are missing.
The film uses cheap contrivances to explain why three key characters from the first film are missing (including McConaughey's Dallas) and why Tatum's "Magic" Mike would be interested in rejoining the stripper lifestyle. The five remaining Kings of Tampa - Big Dick Richie (Joe Manganiello), Tarzan (Kevin Nash), Ken (Mat Bomer), Tito (Adam Rodriguez), and Tobias (Gabriel Iglesias) - are headed for Myrtle Beach for one last show. Mike, disillusioned by his life as a cabinetmaker, decides to come along for the ride. Magic Mike XXL is designed as a road trip with plenty of stops along the way for stripper action. The pace is turgid, the music is weak, and the dancing lacks energy (and nudity).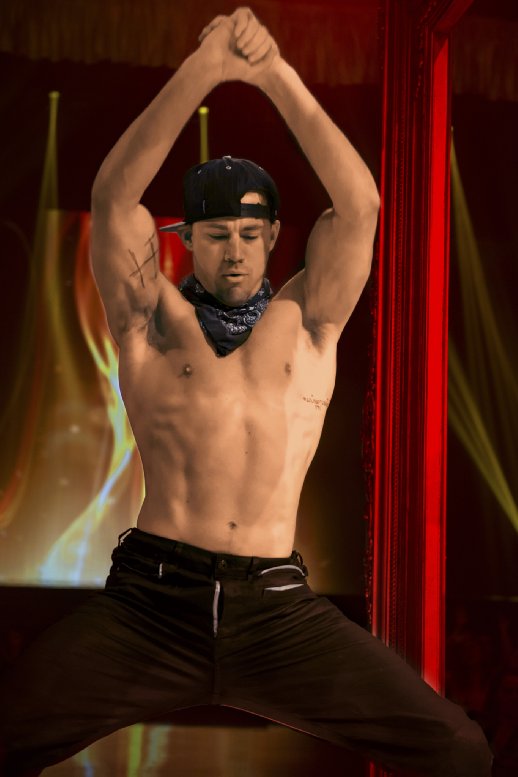 I guess the only way for Magic Mike XXL to avoid being a clone of Magic Mike was to take it in a radically different direction. The filmmakers do this - unfortunately, their choice for the "direction" is where the movie goes wrong. It veers off the tracks and into a ditch. With the brother-and-sister duo of Adam (Alex Pettyfer) and Brooke (Cody Horn) shorn from the screenplay along with Dallas, the characters who defined and enriched Mike's existence are gone. He is left foundering and attempts to use newcomers Jada Pinkett Smith (as an old flame) and Amber Heard (as a flirtatious lesbian) to fill the void are unsuccessful.
The movie consists primarily of two elements: dialogue and performances. The former tends to be long-winded, pretentious, and boring. I nearly zoned out during a lengthy beach conversation between Tatum and Heard in which their supposedly "cute" banter rapidly becomes tiresome. This was intended to establish a non-sexual connection between them but didn't do a good job of it. As far as the dance/stripping sequences are concerned, your mileage may vary. With the exception of a blink-and-you'll-miss-it butt shot early in the film, there is no nudity. Those on the lookout for beefcake get plenty of bare chests and g-strings. There's also quite a bit of grinding. However, in an effort not to repeat the kitchy-but-entertaining numbers of Magic Mike, XXL opts to make the performances "artistic." The result: more challenging choreography, less fun viewing.
There is, of course, an argument to be made that so many movies have been crafted to cater primarily to the male libido that the women deserve their chance. The problem is that most productions with a strong focus on half-naked women aren't very good. (Exhibit #1: Showgirls.) The gender might be different in XXL, but the result is the same. The movie offers an "eye candy" appeal for viewers looking to gaze at six-pack abs and muscular butt cheeks but for those who want something more substantive, it's a swing-and-a-miss.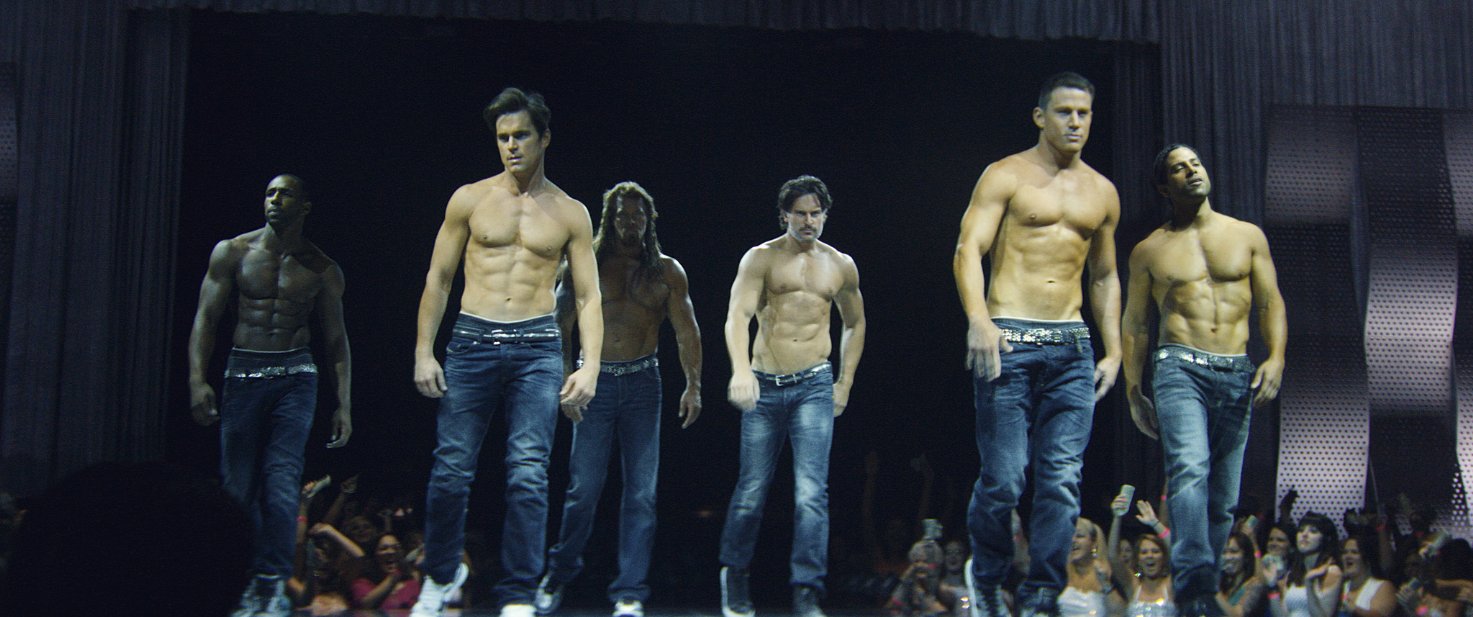 Some might wonder whether the change at the top had anything to do with the decline of the final product. After Magic Mike, Steven Soderbergh famously "retired." The original film's first unit director, Gregory Jacobs, was promoted to the center chair. Curiously, Soderbergh remained on board wearing three hats: executive producer, cinematographer, and editor. It's not much of a stretch to wonder whether uncredited "co-director" might represent a fourth duty. With or without Soderbergh's involvement, XXL couldn't overcome the basic problem that Magic Mike didn't leave room for a strong or interesting sequel.
The ending is a letdown. It's like licking your way through a tootsie pop and finding that the center is hollow. Magic Mike ended on a high, with a strip club sequence that energized even the heterosexual males in the audience. Not so here. Mike's final number is inventive in an artistic way but isn't a big crowd pleaser. It causes one to wonder on the way out whether XXL should have been XXS.
---
Magic Mike XXL (United States, 2015)
---
Three...better movies of this genre
worse movies of this genre
Three...better movies of Channing Tatum
worse movies of Channing Tatum
Three...better movies of Mat Bomer
(There are no more better movies of Mat Bomer)
worse movies of Mat Bomer
(There are no more worst movies of Mat Bomer)
Three...better movies of Joe Manganiello
(There are no more better movies of Joe Manganiello)
worse movies of Joe Manganiello
(There are no more worst movies of Joe Manganiello)