Movies starring Joseph Fiennes Elizabeth
The reign of Queen Elizabeth I of England began in 1558, when, at the age of 25, she succeeded her half-sister, Mary. Over the course of the next 45 years, Elizabeth established herself as one of the most popular and successful monarchs ever to ru...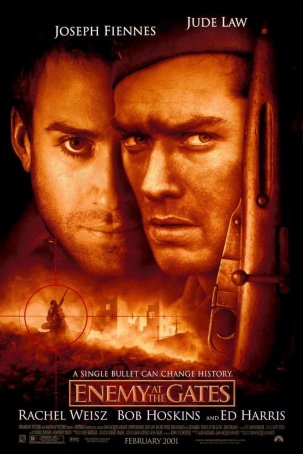 Enemy at the Gates
Stalingrad, 1942-43. It was the bloodiest single battle in the known history of war, with more than one million perishing of wounds, disease, and the bitter cold of winter. Like Napoleon a century earlier, Hitler came to Stalingrad with the ai... Great Raid, The
The Great Raid seeks to be the kind of epic war film that was popular during the 1950s, 1960s, and 1970s. And, unlike many recent entries in the genre, it does not seek to take a revisionist look at war. The central premise is promising: a factua... Running with Scissors
Running with Scissors is not a pleasant movie. The problem isn't that it's a downer, although it is, but that it's a tiresome trek into familiar territory populated by one-dimensional stereotypes. Perhaps calculating that more is better, Running ... Shakespeare in Love
In 1998, there have been two films about space debris on a collision course with Earth, two animated insect movies, and now two tales about life during the reign of Queen Elizabeth. Granted, there's a yawning chasm in tone between the dark, treach...