Movies starring Jennifer Ehle Backbeat
"We're gonna be too big for Hamburg. We're gonna be too big for Liverpool. We're gonna be too big for our own bloody good." - John Lennon, Backbeat Oliver Stone probably loves this film. Not only is Backbeat a story from "his" era, the ear...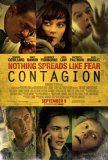 Contagion
Contagion is the best movie made to date about an epidemic/pandemic. By making the characters accessories to the story rather than the central focus, the film is able to tell the story of the evolution of the disease without being encumbered by mel...
Greatest, The
What a waste of a talented cast! There are times when it can be depressing to see so much acting potential wasted on a script unable to elicit the best from its stars, and this is one such occasion. Although The Greatest can boast a few excellent ...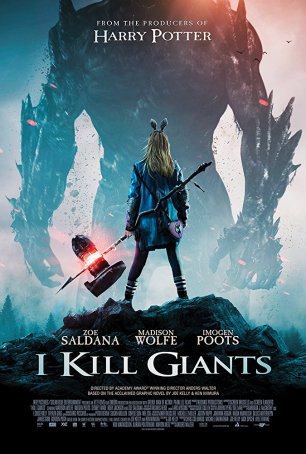 I Kill Giants
The concept of a child creating an imaginary world as a retreat from reality isn't new to either movies or literature. In fact, one of the most beloved of all family films, The Wizard of Oz, employs this conceit. More recent endeavors like Pa...
Ides of March, The
"Et tu, Brute?" The Ides of March illustrates the universally acknowledged truism that nothing can corrupt idealism more completely than politics. The sad thing about this American tragedy is that not a single twist, turn, or betrayal is difficu...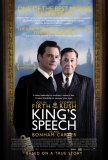 King's Speech, The
The King's Speech delivers solid drama with a rousing climax - a fully satisfying and uplifting period piece that achieves its dramatic potential without sacrificing historical accuracy. Unless you count Hitler, who is seen from afar, the narrative... Paradise Road
With a mostly female cast and a poetic title, it might be easy to assume that Paradise Road is a 1997 version of Mike Newell's effervescent Enchanted April. However, apart from those stated similarities, there's little to connect the two films. ... Pride & Prejudice
Pre-Victorian writer Jane Austen, who died in 1817, has had more books adapted for film in the last twelve months than prolific contemporary authors Michael Crichton and John Grisham. In a very real sense, the movie world is undergoing an "Austen ...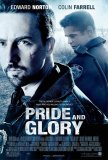 Pride and Glory
The generic cop movie has become such a tedious bore that when something like The Departed comes along, it injects energy into a genre that, over time, has lost momentum to a dried-up wellspring of creativity. Even as recently as the '80s, when Di...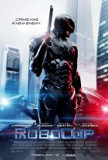 Robocop
2014's iteration of Robocop is a kinder, gentler version of Paul Verhoeven's 1987 sci-fi orgy of violence. The storyline has been trimmed and reworked to allow it to slide under the PG-13 bar. That means a brutal torture/murder sequence is no more ...