Movies starring Michael Gambon Amazing Grace
As a history lesson, Amazing Grace is okay. It stays reasonably true to the established record with minimal embellishment. However, as motion picture, the film is lacking in several key areas. The presentation is choppy, with lengthy sections dev...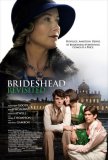 Brideshead Revisited
This is a classic example of a novel being condensed and edited to fit within the limited time allowed for a screen adaptation. The 2008 motion picture adaptation of Evelyn Waugh's Brideshead Revisited clocks in at 135 minutes - not short, to be s...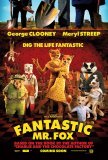 Fantastic Mr. Fox
While it might be a stretch to claim that Fantastic Mr. Fox is "fantastic," it's easily among the year's best animated features. If there's an argument against the film (and, admittedly, it's not much of an argument), it's that the movie may not b... Good Shepherd, The
The Good Shepherd is Robert DeNiro's fictionalized account of the birth and early years of the CIA. While the names have been changed to protect the not-so-innocent, many of the characters have real-life counterparts. The lengthy movie (15 minute...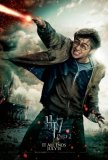 Harry Potter and the Deathly Hallows Part 2
Seen in the Real3D format. After ten years and eight movies, the cinematic adventures of Harry Potter have come to a conclusion. Parties will be held, tears will be shed, and Warner Brothers will rejoice that a franchise like this keeps giving l... Harry Potter and the Goblet of Fire
The best thing to happen to the Harry Potter movie franchise was for journeyman director Chris Columbus to step down. After turning out adequate adaptations of J.K. Rowling's Harry Potter and the Sorcerer's Stone and Harry Potter and the Chamber o...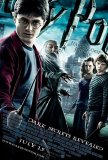 Harry Potter and the Half-Blood Prince
Harry Potter and the Half-Blood Prince represents the immensely popular series' first outing without the net of having new books waiting in the wings. As far as the written word is concerned, Harry's tale is done. Cinematically, there are still t... Harry Potter and the Order of the Phoenix
With its fifth cinematic outing, the Harry Potter film series has ascended to another level. In addition to providing a self-contained, well-paced adventure, Harry Potter and the Order of the Phoenix also begins to coalesce the epic ether that has... Harry Potter and the Prisoner of Azkaban
It's interesting to note that, of the three Harry Potter novels thus far filmed, the longest on the written page has turned into the shortest on screen. This is a good thing, because it means that the filmmakers are becoming less literal and more ...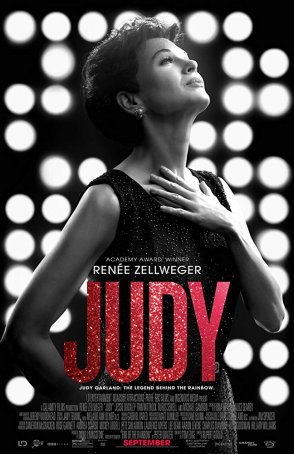 Judy
When today's average movie-goer thinks of Judy Garland, the image that comes to mind is that of Dorothy Gale, the girl-next-door heroine of The Wizard of Oz. Few remember the Garland of the 1960s – a pill-popping alcoholic with a self-dest...