Movies starring Daniel Radcliffe Harry Potter and the Chamber of Secrets
There's no question that Harry Potter and the Chamber of Secrets is designed more for fans of the book than for those who have never picked up a J.K. Rowling tome. However, while that makes sense financially (after all, the target audience represe...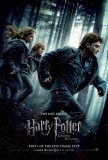 Harry Potter and the Deathly Hallows I
From a purely business standpoint, the decision to bifurcate Harry Potter and the Deathly Hallows is a winner. Instead of cashing in about $300 million at the domestic box office, Warner Brothers can now count on at least $600 million (bigger worl...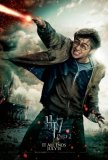 Harry Potter and the Deathly Hallows Part 2
Seen in the Real3D format. After ten years and eight movies, the cinematic adventures of Harry Potter have come to a conclusion. Parties will be held, tears will be shed, and Warner Brothers will rejoice that a franchise like this keeps giving l... Harry Potter and the Goblet of Fire
The best thing to happen to the Harry Potter movie franchise was for journeyman director Chris Columbus to step down. After turning out adequate adaptations of J.K. Rowling's Harry Potter and the Sorcerer's Stone and Harry Potter and the Chamber o...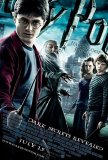 Harry Potter and the Half-Blood Prince
Harry Potter and the Half-Blood Prince represents the immensely popular series' first outing without the net of having new books waiting in the wings. As far as the written word is concerned, Harry's tale is done. Cinematically, there are still t... Harry Potter and the Order of the Phoenix
With its fifth cinematic outing, the Harry Potter film series has ascended to another level. In addition to providing a self-contained, well-paced adventure, Harry Potter and the Order of the Phoenix also begins to coalesce the epic ether that has... Harry Potter and the Prisoner of Azkaban
It's interesting to note that, of the three Harry Potter novels thus far filmed, the longest on the written page has turned into the shortest on screen. This is a good thing, because it means that the filmmakers are becoming less literal and more ... Harry Potter and the Sorceror's Stone
The Harry Potter phenomenon - and make no mistake, it is a phenomenon - is unlike anything we have seen in recent history. Rather than being the result of clever marketing and hucksterism, Harry Potter's popularity began at the grass roots level. ...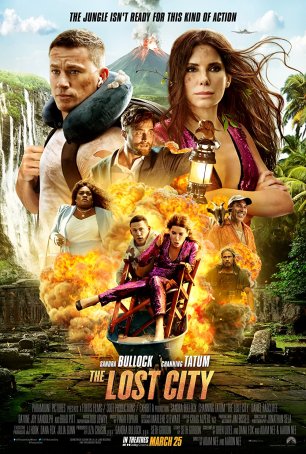 Lost City, The
The Lost City is probably best viewed as a romantic comedy spiced by adventure elements rather than the other way around. Regardless, it's passably sweet entertainment but, just as it's unlikely to stick in the craw, it won't hold a place in...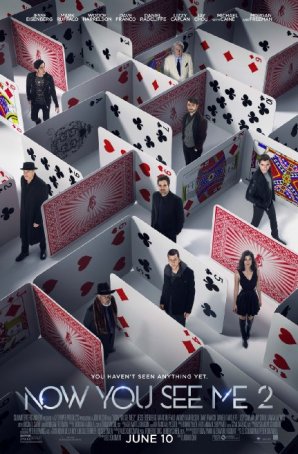 Now You See Me 2
2013's Now You See Me wasn't just about showmanship and misdirection, it was showmanship and misdirection. Brought to the screen by the sure hand of director Louis Leterrier, this was a triumph of style over substance - a flashy, fast-pac...