Movies starring Abbie Cornish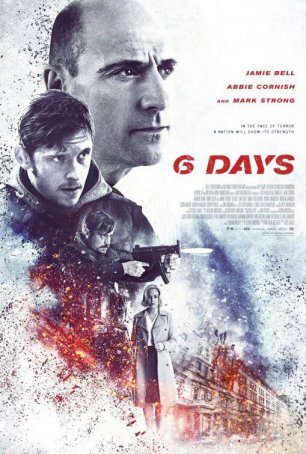 6 Days
On April 30, 1980, six men invaded the Iranian Embassy in Princes Gate, London. The resulting crisis, in which 26 people were taken hostage, led to a daring rescue by England's special forces after six days' of tense negotiations went nowh...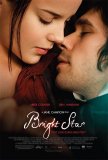 Bright Star
It's amazing how many 19th century authors have received motion picture treatments of their lives - in fact, it may be fair to say that more modern-day movie-goers are seeing their screen stories than are reading their printed works. Bright Star c... Candy
Candy is an Australian film that also offers a dose of familiarity. It's one of those drugs-are-hell movies that follows the time-tested path of watching two generally likable characters embark upon the road to self-destruction that results when re... Elizabeth: The Golden Age
Historical epics are often met with mixed reactions from the masses. For every singular triumph like 300, there are many more disappointments. So it should be no surprise that producers, eager to fill cold seats with warm bodies, have returned to... Good Year, A
The desire for familiarity in movies can lead to sequels and re-makes, but that doesn't always have to be the case. It can also mean the use of storyline everyone sitting in the theater knows. A Good Year is a respectable retelling of the "back to ...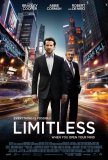 Limitless
After toiling on television for years, Bradley Cooper graduated to the big screen with a number of credits that placed him in supporting and/or "best friend" roles. With the runaway success of The Hangover, Cooper leapfrogged from "character actor"...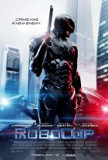 Robocop
2014's iteration of Robocop is a kinder, gentler version of Paul Verhoeven's 1987 sci-fi orgy of violence. The storyline has been trimmed and reworked to allow it to slide under the PG-13 bar. That means a brutal torture/murder sequence is no more ...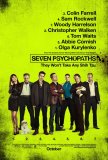 Seven Psychopaths
For about 75 minutes, Seven Psychopaths is a rollicking good movie - kinetic, clever, funny, and brutal. Then, inexplicably, it falls apart. Perhaps writer/director Martin McDonagh (In Bruges) didn't know how to end it, or perhaps his attempts to d... Stop-Loss
Despite dismal box office results across-the-board, the major movie studios have yet to figure out that the American public is not interested in preachy movies about the war in Iraq. Filmmakers interested in producing compelling dramatic films abo...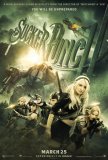 Sucker Punch
"It is a tale told by an idiot, full of sound and fury, signifying nothing." When Shakespeare penned those words for Act V Scene V of MacBeth, he might have emerged from a screening of Sucker Punch. This movie isn't bad in the way some incompetent...