Movies starring Paul Schneider All the Real Girls
All the Real Girls is an anti-Hollywood romance; a tonic for all those weary of the usual cinematic overglamorization of love. Anchored deep in the bowels of reality, this movie proves that love can be just as affecting and effectively realized wh...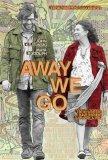 Away We Go
It may be fair to consider Away We Go as Sam Mendes' penance for Revolutionary Road. The director's late-2008 Winslet/DiCaprio reunion was an immersion in bile - an acidic trip underneath the placid exterior of mid-20th century suburbia to a rot t...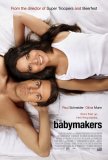 Babymakers, The
Two elements comprise a comedy: content and composition. The first relates to what the joke is about; the second refers to how the joke is told. Good humor can be ruined by bad composition - think of someone who tells a "funny story" but messes up ...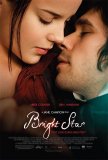 Bright Star
It's amazing how many 19th century authors have received motion picture treatments of their lives - in fact, it may be fair to say that more modern-day movie-goers are seeing their screen stories than are reading their printed works. Bright Star c... Lars and the Real Girl
Lars and the Real Girl is an example of how even the most ridiculous premise can be used to construct a smart, touching motion picture. The film sounds like it was developed with Adam Sandler or Will Ferrell in mind, but the key here is that, while...