Movies directed by Joe Carnahan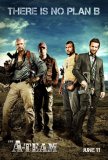 A-Team, The
The A-Team represents the motion picture industry's male-oriented answer to such franchises as Sex and the City and Twilight. To combat the new wave of estrogen-powered movies, Fox has fallen back on a tried-but-true formula: the adrenaline-and-te...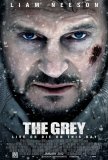 Grey, The
Some would argue that the best way to see Alaska is through the images captured by an expert photographer. As breathtaking as the views may be, the climate can be unforgiving, with weather, terrain, and fauna that might give even notable survival e... Smokin' Aces
Smokin' Aces is Tarantino lite - a vague and unsuccessful attempt to bring together a bunch of offbeat, unrelated characters in a situation where a bloody resolution is inescapable. Like an absentminded chef, however, writer/director Joe Carnahan ...