Movies starring Katie Holmes Batman Begins
Of all the major comic book characters to transition to a less static visual media, none has been more mistreated than the Bat-Man. As originally envisioned by creator Bob Kane in 1939, Batman was a dark character who walked the tightrope between ...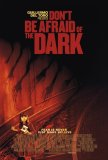 Don't Be Afraid of the Dark
Don't Be Afraid of the Dark, a re-make of the 1973 made-for-TV movie of the same name, is a haunted house movie whose success lies in the careful manner freshman director Troy Nixey steeps everything in a surfeit of atmosphere. It overflows. It suf... Gift, The
The Gift is an example of how superior craftsmanship can transform a ho-hum genre entry into a sporadically gripping thriller. On the surface, there's nothing special about this movie - it's a run-of-the-mill supernatural murder mystery with all o...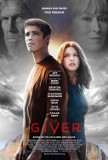 Giver, The
Since Jeff Bridges optioned the rights to Lois Lowry's The Giver shortly after its 1993 publication, the tale has been on a slow track to production. Bridges, however, didn't give up and, although his original choice for the title character passed ... Go
Go is the latest piece of high-octane eye candy aimed squarely at members of the infamous Generation X. Fast-paced and often witty, but ultimately vapid, Go borrows heavily both in rhythm and approach from Quentin Tarantino's Pulp Fiction. And, s...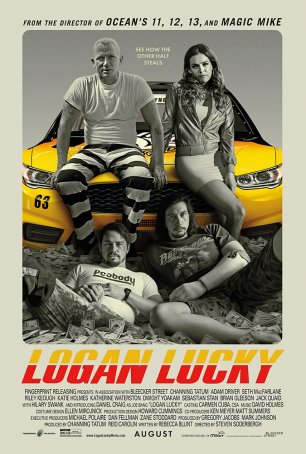 Logan Lucky
In 2013, after making Side Effects, Stephen Soderbergh announced his retirement from feature filmmaking. Over the next few years, he kept busy, primarily as the main creative force behind the TV series The Knick, which he directed, executive p... Mad Money
Mad Money is a comedy caper where the caper's not interesting and the comedy's not funny. Take away those elements and all that's left is a tepid female buddy movie and, like its male counterparts, we've had enough of those to choke a critic. It'... Phone Booth
Phone Booth became one of a number of post-9/11 films to fall victim to an increasing reluctance on the part of motion picture studios to release movies where on-screen events echo real-world tragedies. Joel Schumacher's thriller was originally se... Thank You for Smoking
Thank You for Smoking is the feature debut of Jason (son of Ivan) Reitman, who has assembled an impressive cast. In addition to Aaron Eckhart, who has the lead, the credit list includes the following names: Katie Holmes, Cameron Bright, Sam Elliot,...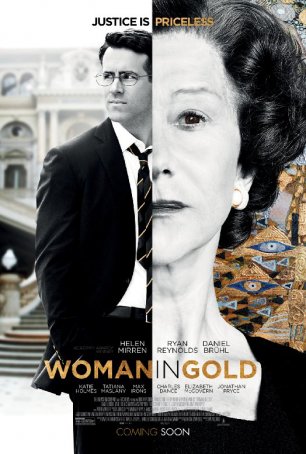 Woman in Gold
Hollywood loves stories about crusading lawyers. For as long as there have been movies, there have been courtroom dramas and, although attorneys may be regarded with skepticism in the real world, they are more often than not heroic on-screen. Althoug...