Movies starring Bailee Madison Bridge to Terabithia, A
Bridge to Terabithia is an example of a movie that does not deliver what the marketing campaign promises. Instead, it delivers something richer and more meaningful. Disney, in its infinite wisdom, is trying to make the film look like a watered do...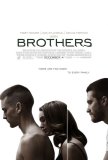 Brothers
Brothers is arguably the most successful remake of a foreign film since Martin Scorsese reworked Infernal Affairs into The Departed and won the Oscar. By remaining rigorously faithful to Susanne Bier's 2004 Danish feature, Brodre, screenwriter Dav...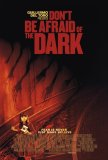 Don't Be Afraid of the Dark
Don't Be Afraid of the Dark, a re-make of the 1973 made-for-TV movie of the same name, is a haunted house movie whose success lies in the careful manner freshman director Troy Nixey steeps everything in a surfeit of atmosphere. It overflows. It suf...