Movies starring Annasophia Robb Bridge to Terabithia, A
Bridge to Terabithia is an example of a movie that does not deliver what the marketing campaign promises. Instead, it delivers something richer and more meaningful. Disney, in its infinite wisdom, is trying to make the film look like a watered do... Charlie and the Chocolate Factory
If there is any living director who can do justice to the warped nature of Roald Dahl's "children's stories," it's Tim Burton. Charlie and the Chocolate Factory isn't the first time these two have "collaborated." Burton produced Henry Selick's anim... Jumper
One of the cardinal rules when making a motion picture about a superhero, especially one no one has heard of, is not to make the integrity of the story depend on the existence of a sequel. Unfortunately, that's a rule that director Doug Liman brea...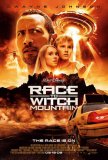 Race to Witch Mountain
Race to Witch Mountain is the latest Disney "made for kids only" effort. It takes all the usual Disney hooks - cute children, a likeable protagonist, lame action and lamer jokes, some special effects, poker-faced bad guys, and an animal - and thro... Reaping, The
Upon reflection, it's not difficult to understand why The Reaping languished for so long on the shelves of Warner Brothers before being dumped into distribution. (Those with long memories may recall trailers for this movie popping up about a year ... Sleepwalking
There are movies that amble because the slow pace is necessary to provide insight into the characters and allow an overriding sense of atmosphere to envelop the viewer. Then there are movies whose slowness threatens to turn into stagnation and hel...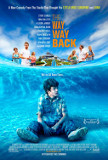 Way Way Back, The
As the end credits for The Way Way Back started to roll, I found myself wistfully wishing there could be a sequel to this movie. It's not because the narrative feels incomplete or because there are dangling plot threads. Instead, it's simply becaus...